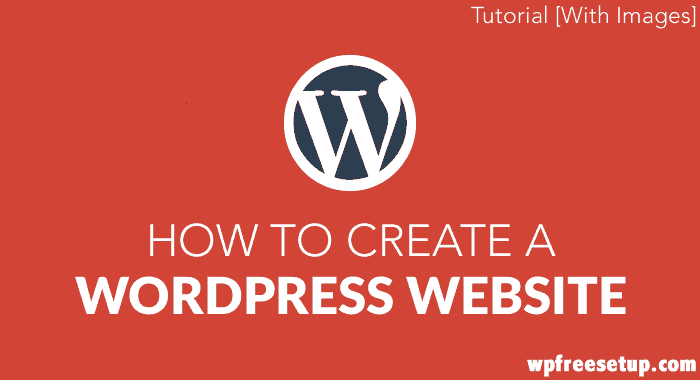 Want to have your own fashion, tech, finance or food-based blog? How about a Travel blog where you share your experience?
If your answer is yes or your requirement is a Website & not a blog, you can do that with WordPress. Learn how easy it is to have your own WordPress website or blog in the next 10 minutes.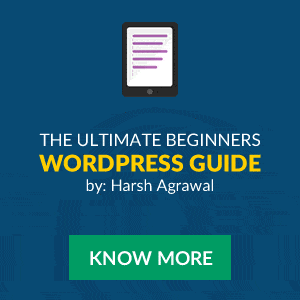 Here at WPSutra, we offer free WordPress installation in exchange of buying hosting via Affiliate links, though many users asked us to create a blog post on Installing WordPress on Bluehost or similar hosting, and we will publish installation process of WordPress on different and popular Webhosting company.
Starting the series with Bluehost, which is one of the top-recommended hostings for WordPress and offers WordPress specialized hosting. Bluehost offers shared hosting for WordPress bloggers, where they offer unlimited hosting, unlimited domain, cPanel, One-click WordPress installation, custom script installation, free AdWords coupon and free domain registration for one year.
There are no reasons to ignore Bluehost when you are looking for a reliable WordPress hosting. Here is a special Bluehost discount link, which will help you to get special discount on Bluehost Hosting.
Sign up for Bluehost (I recommend plus package)
So, I assume you have your domain and hosting purchased from Bluehost, and you have Bluehost login with you. Now, we move ahead with our tutorial on How to Install WordPress on Bluehost.
How To create a WordPress Website or Blog In the next 10 minutes:
If you are accustomed to cPanel, you will have no problem using Bluehost cPanel, but if you are new to them, this Step by step tutorial will help you to get started.
If you have purchased a domain from somewhere else, you need to change the NS to point to Bluehost nameservers. i.e:
ns1.Bluehost.com
ns2.Bluehost.com
Once, you have updated the name servers, and you used the same domain name while purchasing hosting account from Bluehost, you can simply start with WordPress installation on Bluehost hosting.
Login to your Bluehost cPanel account by typing your domain name and password given at the time of sign up.
There is two site builder script offered by Bluehost to Install WordPress: Simple scripts and WordPress. I will not go into the pros and cons of any of them, as you can use any of them to get started with WordPress within 5 minutes. For the simplicity of this tutorial, we will be using Mojo one-click WordPress installer. This is free & makes it easy for everybody to create WordPress blog quickly.
Under your Bluehost dashboard, click on Install WordPress under the Website tab. (See screenshot below)

On the next page, click on Install & it will take you to the final WordPress installation page.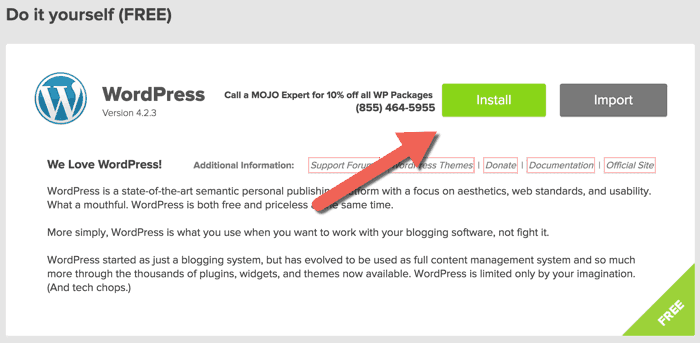 Here you need to select the domain where you want to have a WordPress blog. You can have your WordPress site with or without www. I would suggest not to use www

Advanced options:
Once you are done with the above step, next is to configure options like WordPress admin login and password. Other options like Blog name, you can always edit later from Settings > General under WordPress dashboard. Also remember, by default your admin Email address is your Bluehost account Email address. (Email address you used for signup).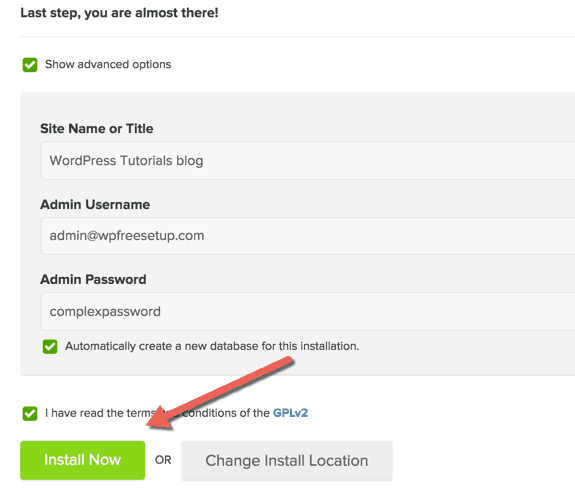 Click on Install now & hold your excitement for 2 minutes. Once the auto-installer finished doing their job, your bar at the top should be like below image or something similar.

Click on view credentials & on the next page you can see your WordPress login details.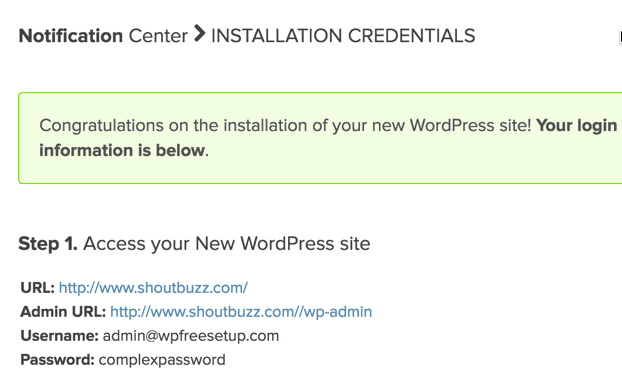 On the next page, you will see the status of your WordPress installation and once it says, complete you can login to your WordPress dashboard by typing http://domain.com/wp-admin (replace domain.com with actual domain name). Here is how your own blog dashboard will look like.
Do you know the WordPress dashboard makes it easy to Publish & manage your blog
Now, all you need to do is delete sample posts, comments, change permalink and configure other essential settings and start blogging on WordPress..
Such easy & quick installation also contributes towards WordPress being world's most popular blogging platform & a CMS.  In the next article, you will learn which all WordPress plugins your blog should have. For now,
Go to Bluehost & create your first Blog
You can also see the difference between 3 Bluehost hosting packages & find out which one is right for you. Here is the link to the hosting buying guide.
Do let me know if you are stuck anywhere or need any assistance with your WordPress setup. If you find this article useful, then don't forget to share it on Facebook and Twitter.
Here are a few hand-picked guides for you to read next: