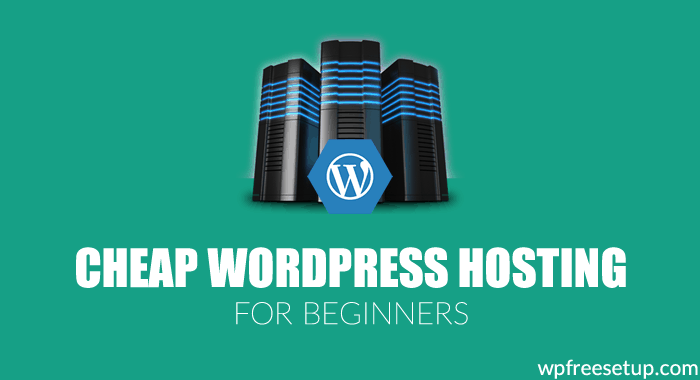 Are you about to start a WordPress blog & to look for a reliable & cheap hosting?
When you search for cheap WordPress hosting, you will be bombarded with tons of options. The funny thing is, all the hosting offering looks the same & you get to know the real quality of hosting when you are already on board.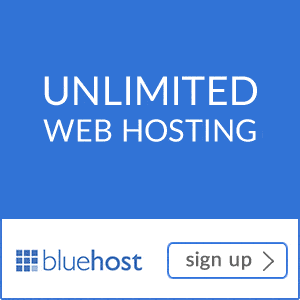 You are wise here to research about the web-hosting company before hosting your WordPress site with them. In this guide, I will help you to understand all the important things you need to know before buying a hosting package for your upcoming WordPress blog.
From my seven years of experience, I will also suggest a few cheap & best WordPress hosting which will be good enough for your new blog.
One important thing that you should know is: A shared hosting is good enough for your new WordPress blog. If you end up buying VPS or dedicated hosting from day one, you will end up paying a lot & it's not recommended. Rather, you should start your blog on shared hosting & when your traffic increases, you can upgrade to VPS, dedicated or managed WordPress hosting.
Limited & Unlimited bandwidth & space:
This is one secret which no one would tell you & I discovered it the hard way. Most of the hosting companies will offer unlimited resources such as bandwidth, storage. Do remember, in this world, nothing could be truly unlimited.
Though the good news is, the amount of resources that you would get in unlimited is relatively so high that you would feel you have unlimited resources. I urge you to be fair with all the hosting companies where you are hosting your site & you will have no problem.
Below you can find a list of cheap web hosting for WordPress, which is tested & proven itself numerous time.
These are the hosting companies I have experienced for my sites & they offer world-class service at an affordable price.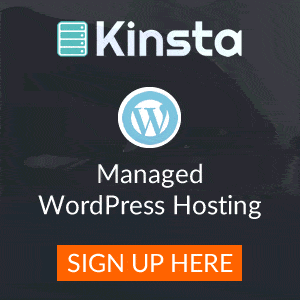 Cheap WordPress Hosting companies which are reliable:
1. SiteGround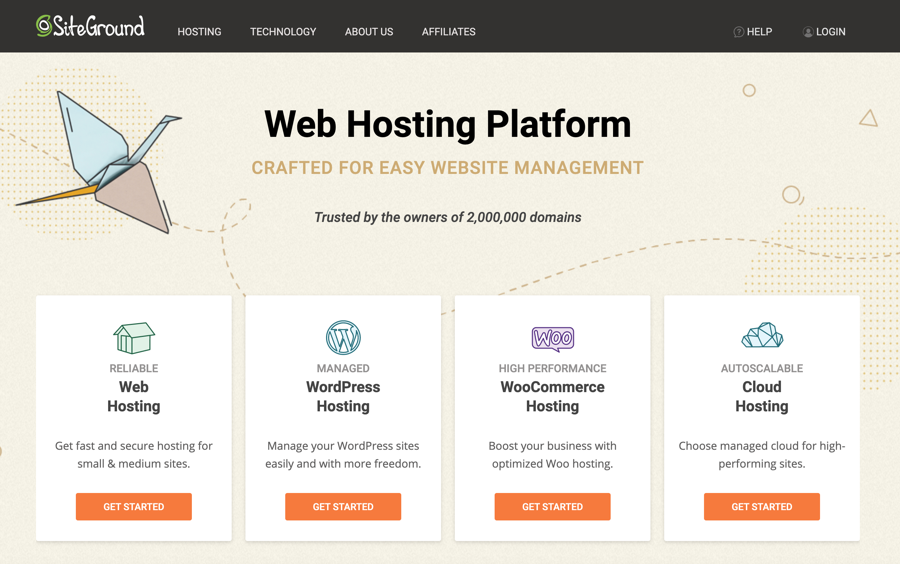 SiteGround is the most popular cheapest WordPress hosting company out there. They offer inexpensive hosting for as low as $3.95/month.
Despite being cheap, they offer a great server for hosting WordPress websites, and users like me and others swear by their customer support.
SiteGround also offers in house caching, that ensures your website load really fast. This is an important factor in 2023 to make your website appealing to end users.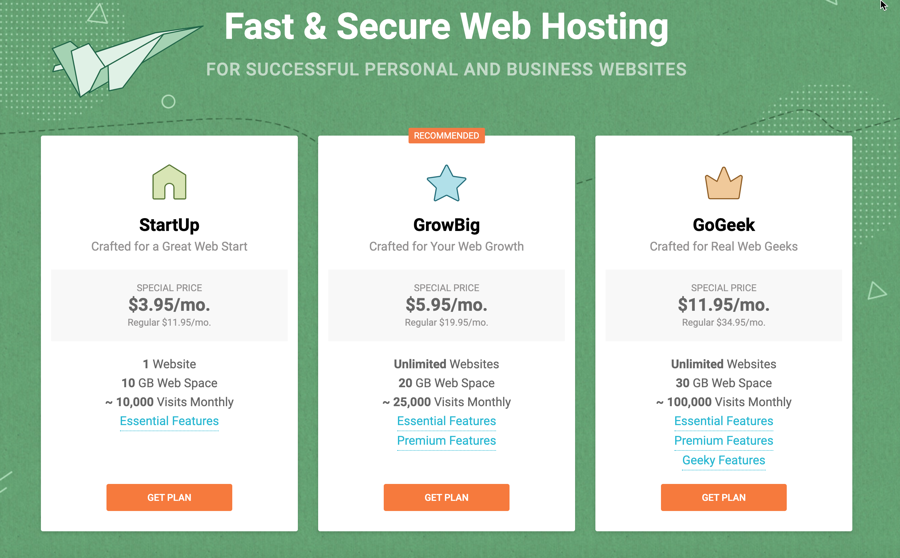 SiteGround is idle for any kind of blog, business website, service website built on WordPress.
2. Bluehost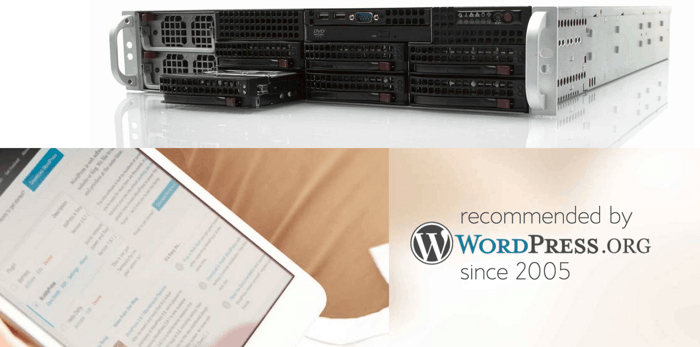 Bluehost hosting is recommended by the official WordPress hosting page. Bluehost offers custom cPanel & their user-friendly interface makes it easy to manage your hosting.
Like InmotionHosting, Bluehost also offers one free domain name with hosting purchase. They are one of the fastest hosting for WordPress. I would suggest to grab a plus package from Bluehost for your site & use their one-click installer to create your first WordPress blog. This should hardly take about 5 minutes.
Check out Bluehost (60% Discounted link)
3. Inmotion Hosting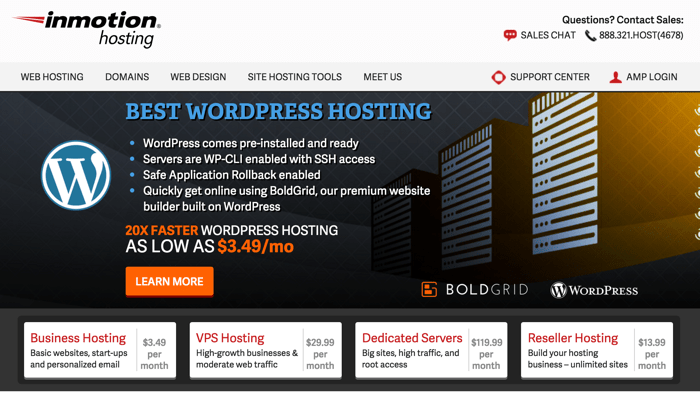 If you are from U.S. & looking for a web hosting company which is based out of U.S.A, Inmotion Hosting is going to be your best bet. They are 15-year-old Los Angeles-based company.
Inmotion hosting offers all types of hosting & for your new WordPress blog, you should get their Power plan in shared hosting. Inmotion hosting offers a free domain with every hosting purchase & in case you have already purchased a domain name, you can renew it for free using their domain promo.
Check out Inmotion Hosting (Limited time discount on all plans)
4. Hostgator Web hosting for WordPress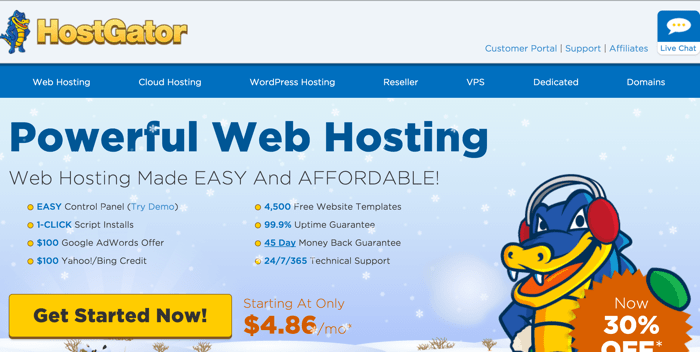 Hostgator is a top name in the Web-hosting industry & part of the EIG group. Hostgator has its base in U.S., India & China. They offer shared hosting, VPS hosting, Dedicated Hosting, Reseller hosting & optimized WordPress hosting.
For a new WordPress site, you can host your site on their shared hosting. I would recommend Baby plan which offers unlimited hosting space & bandwidth.
I'm hosting a few of my sites with them & had no issues so far.
Their hardware quality is top-notch & they offer support via the various medium. If speaking English is not a problem for you, I would recommend you give them a call whenever you need any support. You can use the link below & coupon to save 30% on Hostgator hosting.
Get Hosting from Hostgator (30% off Coupon: HGUSERS )
Also, read:
If you are building a business website or a WordPress site for your company, I would suggest buy hosting from managed WordPress hosting. I could recommend Kinsta for the same.
They are certainly not cheap, but you will have complete peace of mind. For a beginner blogger or hobby blogger, you can buy hosting from any of the above three recommended cheap WordPress hosting companies.