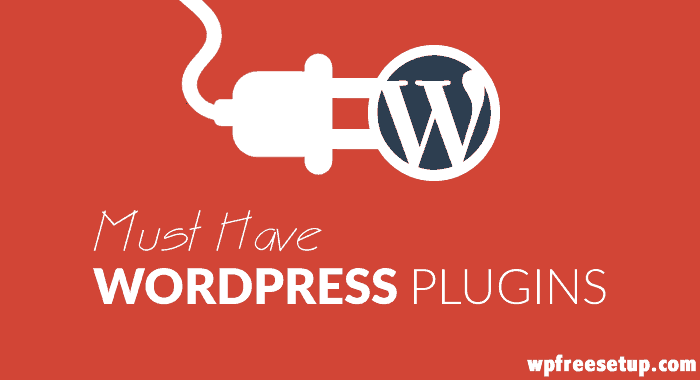 In our WordPress for Beginners series, we have covered How to Install WordPress on Bluehost and how to setup WordPress. Extending the list, I'm sharing a list of must have WordPress plugins that every blog should have.
Now, it's not necessary that you should install all below mentioned plugins, but I recommend you to look into the description and decide if this plugin is going to be useful and important for your WordPress blog or not.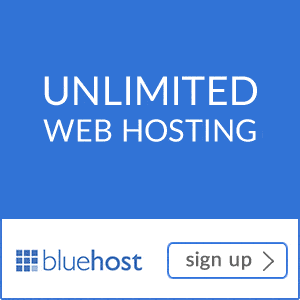 I will also add some of the best alternative options to these free and best WordPress plugins, so in case, if you are stuck with the configuration of any single plugin, you can try the alternative. Read on..
Must have WordPress Plugins For Every WordPress Blog:
If you are new to WordPress plugins, once you are inside the dashboard, click on Plugins > Add new and search for the desired plugin. I will add the exact name of the plugin that you need to search and install.
Most of these plugins come with extra configuration, and you should make sure to make optimum changes for making most of these plugins. If you need a tutorial for any specific WordPress plugin set up, you can let me know on our Facebook fan page.
Akismet

This plugin is managed by official WordPress creator Automattic. This plugin is very useful to avoid spam comments. There are many alternatives to this plugin, but I prefer this one, as it's fast and does the job pretty well. You can download the plugin from the official page here.
You need an API Key to activate this plugin, and you can quickly create a free account on WordPress.com and get your WordPress API key. Here is a video guide on how to get free API key from Akismet:
JetPack WordPress plugin

Jetpack is an official plugin by WordPress parent company Automattic. This plugin does multiple things & have various modules which you can enable or disable. Here are few things which you can achieve with this plugin:
Automatic share your new posts on Facebook, Twitter, Google plus
Offers contact form
Subscription form powered by WordPress.com
Related posts
Mobile theme
Blog Analytics
And many more modules. This is one plugin which is actively updated & most popular choice for all WordPress users.
WordPress SEO by Yoast

SEO by Yoast is the most popular WordPress SEO plugin which is free. Using this plugin, you can configure your WordPress site On-Page SEO, On-Site SEO, Generate Sitemap, Configure Robots.txt file, Edit .htaccess file & check all your crawl errors from WordPress dashboard. If you are serious about your WordPress blog & want to increase a huge volume of organic traffic, this is a must have plugin for your blog.
This plugin also offers Keyword suggestion and Keyword Optimization, which will give you an extra edge in Search engine ranking. Also, you can configure indexing and no-indexing of your site structure which is very useful for proper SEO of your blog.
Here is a video guide on how to configure this plugin:
SocialSnap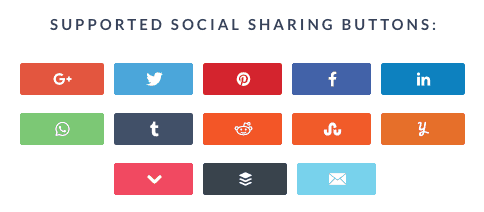 Social signals have become an essential part of SEO and to encourage social sharing of your blog post, you should implement social bookmarking button. SocialSnap plugin helps you to quickly add most of the popular and new social bookmarking buttons.
Moreover, this plugin comes with many settings like lazy load button, social button size and other placement settings, which you are hoping in a Social bookmarking plugin.

Though this plugin is more of usability plugin but I prefer it as SEO plugin, because it helps in linking to related articles. YARPP also offers settings to show related posts in feeds, which helps in decreasing down the bounce rate and increasing user experience on your site. If not YARPP, you can use any other plugin but showing direct related posts will help in boosting your site usability.
SEO friendly Image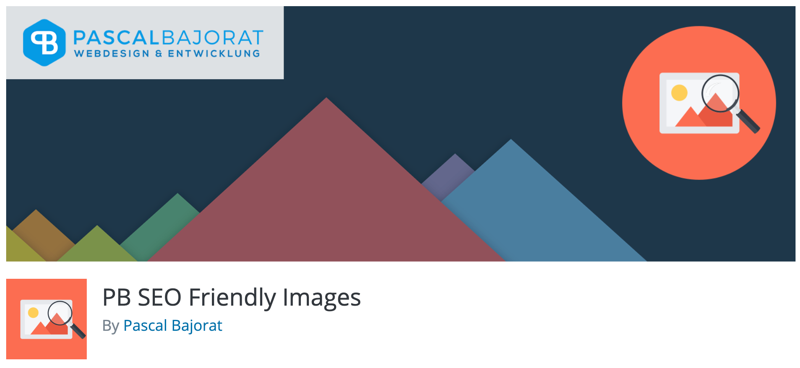 Images helps a lot in driving traffic to your blog, but to rank for images you need to work on alt tag optimization of your blog. SEO friendly image plugin does the same by, converting your image name into Alt tag and make it search engine readable.
Bonus tip: Always use your Keyword or relevant name as an image name. Avoid using Image-001.jpeg and such names. <Download
<Download SEO Friendly image>
PushPress
If you are suffering from indexing issue on your blog, try PushPress which is a free WordPress plugin to ping cloud servers. It helps in faster indexing of your blog. This is a plug and play plugin which doesn't require any configuration.
<Download PushPress>
Note: You don't need this plugin if you are using a responsive WordPress theme.
AMP: Accelerated Mobile pages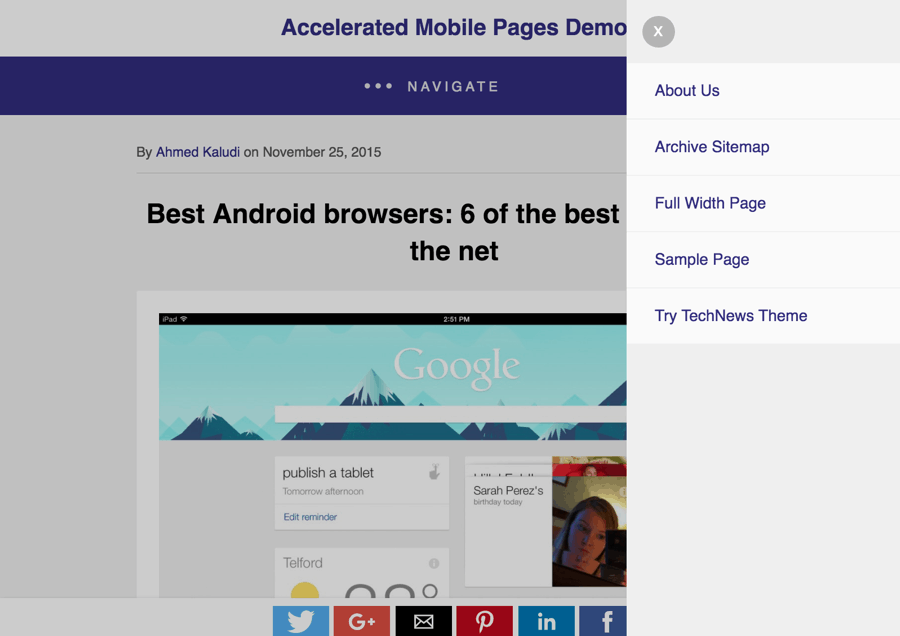 This is the latest addition in our must have plugins for WordPress. This plugin will automatically make your blog ready for Google's AMP project. This will help you to get more traffic from mobile once you have installed the plugin.
How to Add Google AMP to WordPress to Speed Up Your Mobile Site
WP-Rocket

Page load time is one important factor for great user experience and also for better search engine ranking.
WP-Rocket is a complete solution to your WordPress caching. This plugin comes with advanced configuration and caching options. Also, if you are using any CDN service and CloudFlare, this plugin offers easy to implement option for configuration.
<Download WP-Rocket>
WPForms
Contact page is an essential element of a website. WPForms plugin let you create multiple contact forms and you can also add a contact form in the sidebar of your blog. There are many more contact forms like Gravity forms, but in free options, this is one of the easy to set up contact plugin for WordPress.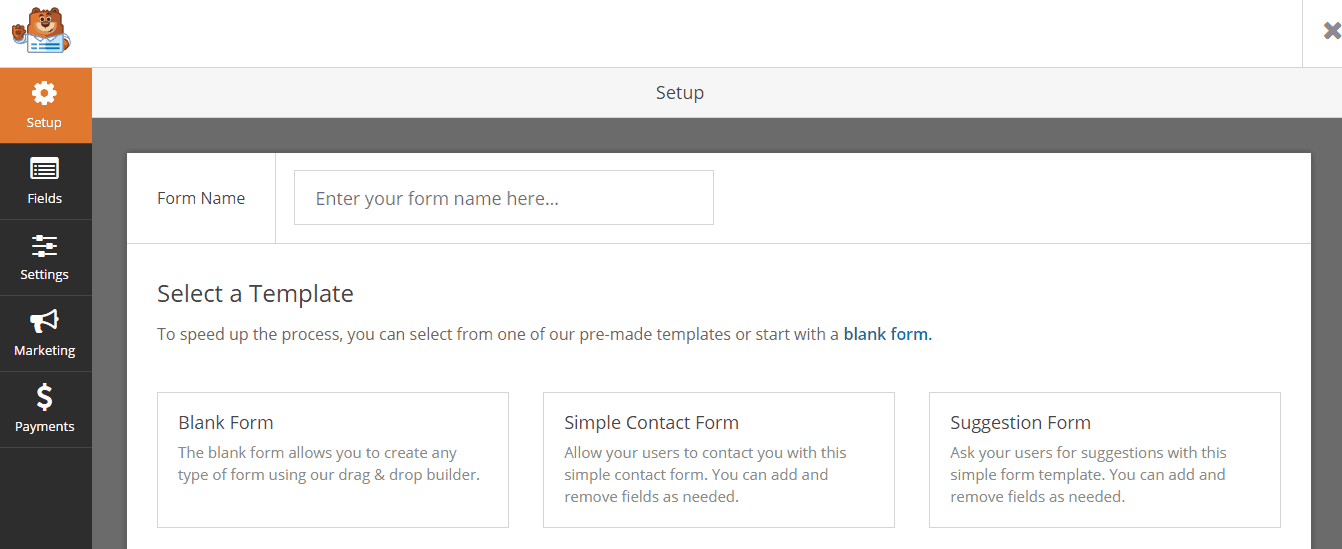 I have also tried Enhanced WordPress contact form by Yoast, which is equally good and easy to configure. This plugin shows the referral link location and you will get an idea, who visitor landed to your contact form. Check out Enhanced WordPress contact form.
Read: How to create contact page and add contact form in WordPress?
WP-Db manager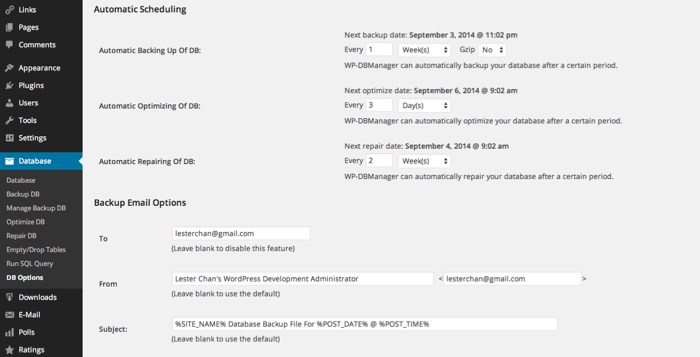 One stop plugin for doing various maintenance job and schedule job in WordPress. Using this plugin you can quickly optimize WordPress database, clean WordPress tables, take WordPress backup and configure WordPress timely backup. Very useful plugin to get many things done.
Update: If you are looking for more features, Advanced WordPress database cleaner is a better solution.
WP-Optimize plugin

Another useful plugin to delete all posts revisions, delete all spam comments and optimize WordPress table. You don't need to use this plugin all the time but running this plugin once in a month, will keep your blog performance in good shape.
ShortPixel Image Optimizer

ShortPixel does the job pretty well of compressing your images for faster loading. Your image quality remains the same and using image compression technology, this plugin will compress images at the time of loading.
This plugin also comes with bulk image compression of already uploaded images. So, if you have a new or old blog, ShortPixel plugin will help you to keep your blog loading time faster.
The list of plugins for WordPress are endless and you can browse WordPress plugin repo to find plugins for every use.
But, these are some of the must-have WordPress plugins, which are essential for every WordPress blog. Do let us know about any other new WordPress plugins,which should be in this list.
If you find this post useful, don't forget to share it on Twitter and Facebook. Subscribe to our Email newsletter for more such updates.