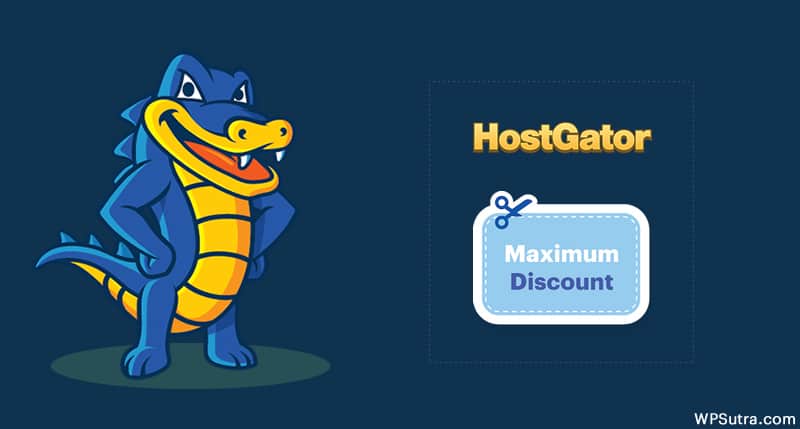 HostGator is one of the most reputable hosting companies out there, making it one of the most popular places to host a WordPress blog. HostGator is part of the EIG group, which owns many popular, reliable, and amazing hosting companies.
Here I'm sharing with you a coupon code which will let you get the maximum discount for any HostGator plan. As it is, HostGator offers affordable hosting for WordPress (or any other website platform) and starts for as low as $5/month.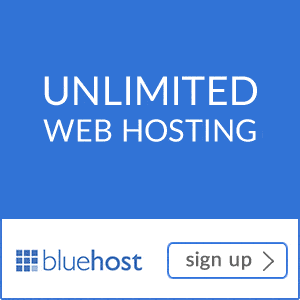 Visit HostGator Website (Coupon code: HGUsers)
With its one-click WordPress installation, anyone can get their WordPress blog up and running in the 5 minutes after purchasing hosting from HostGator.
I have already shared HostGator's WordPress installation guide which will assist you when installing a WordPress blog onto your HostGator account.
HostGator Discount Coupon Code and Hosting Features:
Here are some of the top reasons why HostGator is one of the best hosting companies out there.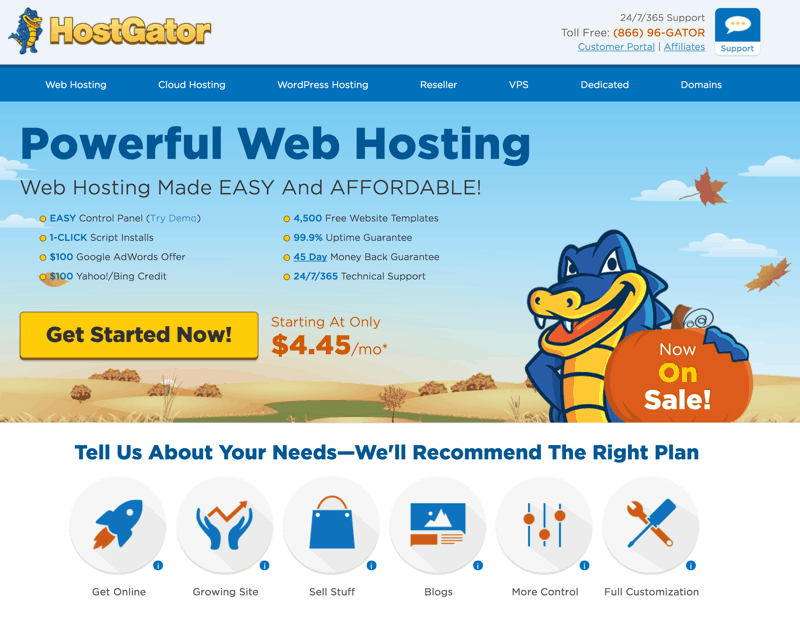 1. Unlimited Bandwidth
On many hosting companies which offer limited bandwidth, a common error we see is "bandwidth limit exceeded".
But HostGator offers unlimited web hosting (with fair usage). That means you will never run out of bandwidth for your website.
2. Unlimited Storage
Along with unlimited bandwidth, HG also offers unlimited storage.
That means you don't have to worry about hosting lots of images on your WordPress blog (again, with fair usage).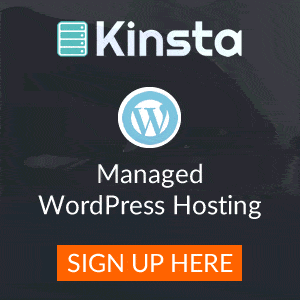 I have a three-year-old WordPress blog with 3000+ posts hosted on HostGator, and I've never had any issues with bandwidth or storage.
3. Excellent Customer Support
HostGator's support is better than most of its competitors.
Along with ticketing support, you can get ahold of the HostGator support team by telephone or live-chat. Though, in recent times, HostGator's live chat support has been known to be slow at responding.
When you are using HostGator for hosting your WordPress website, you will often need a hosting company with a good support team, and HG has some of the best.
4. Free Website Migration
If you are buying hosting from HostGator and plan on migrating your WordPress website, then I have some good news for you…
HostGator offers free migration of your main domain name.
Do remember to use this same domain name at the time of registration.
This is one of the best features of HostGator because migrating a website is very technical and often causes lots of unnecessary problems.
5. Free One-Year Domain Registration
Though HostGator doesn't offer free domain registration at the time of hosting signup, you can get a free one-year domain registration of the primary domain name by migrating it to HostGator's domain service.
Moving your domain will not take more than 3-5 days (with zero downtime), and you will be saving an extra $12 on your domain's registration.
These are only a few of the many notable features of HostGator. In a nutshell, if you are looking for an affordable and reliable hosting company, HostGator will perfectly fit your needs.
You can use the below signup link and coupon code to get the discount.
Do remember, HostGator's coupon code can only be applied on your first bill and not on renewal, so if you want to make the most out of this discount code, register your hosting plan for more than one year and you will save a lot of money.
Sign up for HostGator (Coupon Code: HGusers )
How to Use HostGator Discount Coupon Code:
Simply head over to the HostGator site, and select the hosting plan that you want to buy.
I recommend buying the "Baby" shared hosting plan (this is the best for WordPress sites). Select it, and you will be taken to the signup page. Scroll to the bottom and you will see the place to enter the code.
By default, HostGator will add a 20% discount code, but with the coupon code "HGUsers", you will be getting up to 30% off on your total bill.
Add the coupon, and click on "Validate" to see how much discount you are getting. For working coupon codes, you will see a message saying: "You have chosen our most valuable coupon."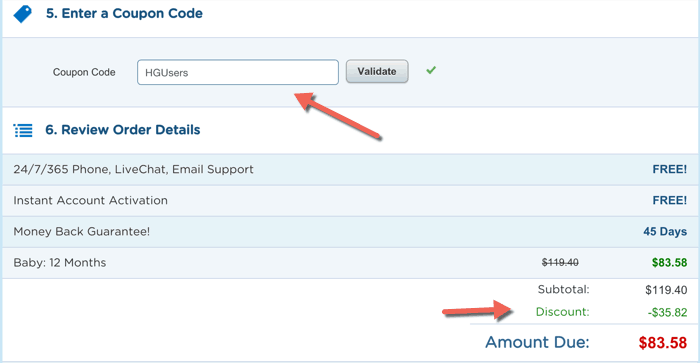 That's it!
Once you've finished signing up, you will get an email in 5-10 minutes with your cPanel login details. Log into your account, install WordPress, and enjoy your unlimited and powerful WordPress hosting from HostGator.
Don't forget to share this valuable HostGator discount code with your friends on Facebook, Twitter, and LinkedIn.
Also, check out: