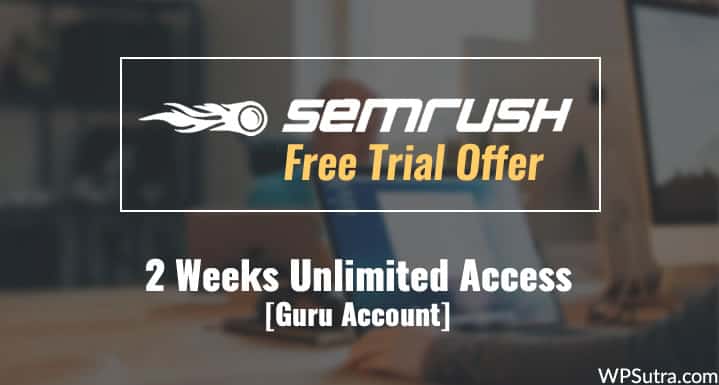 SEO & social media go hand in hand when talking about the success of your site.
No matter what kind of site you are running, you need the perfect tool which will help you with the SEO & social media aspects. One such tool is SEMrush, which has won numerous awards in the past few years & is one of the most popular SEO & SEM tools out there.
I personally use SEMrush to grow and maintain WPSutra's search engine rankings.
Today, I'm sharing an exclusive promo for SEMrush that will let you try this amazing tool for free.
For the next 14 days, you can use all the features of SEMrush without any restrictions.
Before I share this exclusive SEMrush free trial, let me show you what SEMrush can do for you. If you already know what SEMrush can do and want to take advantage of this special offer, use the link below to get your free 14-day trial:
SEMrush Features & Promo Trial Offer:
SEMrush is ideal for performing an SEO audit of your site & also finding out what your competitors are up to.
With SEMrush, you can do:
Keyword research.
Keyword research on your competitors.
Keyword position tracking.
Site SEO Auditing.
Search engine penalization monitoring.
Social media monitoring.
Brand monitoring.
Backlink audits.
Content audits.
And a lot more…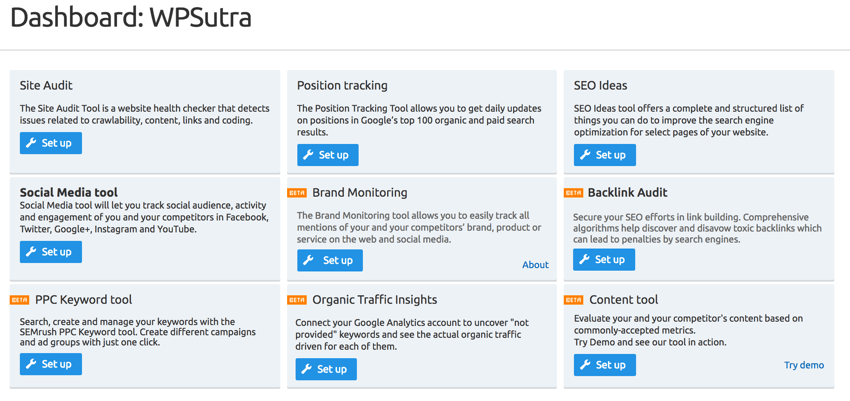 In the above screenshot, you can see the features that you will get access to once you activate your SEMrush account. Instead of making this discount post a review post, I will let you explore SEMrush on your own. There are many videos out there, including on my YouTube channel.
How To Get A Free Trial of SEMrush:
This free trial is available for anyone & you can get it right away with this special link:
This will give you unlimited access to a SEMrush "Guru" account (which usually costs $199).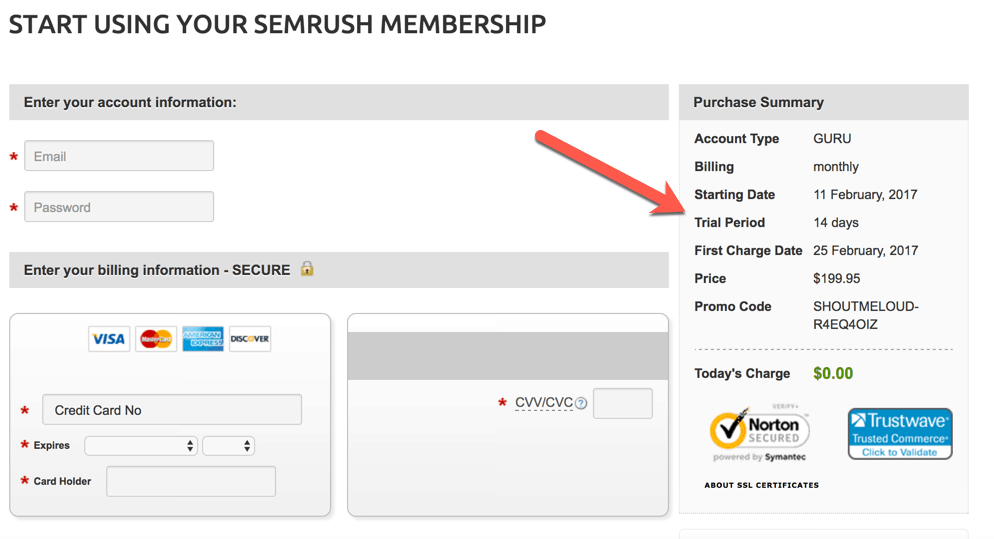 Your account will be activated instantly & I suggest you do an SEO site audit first. This way, you will know all of the major SEO issues which are limiting the growth of your site.
I also tried to look for a SEMrush discount coupon, but alas, they don't offer any. The best what you can get right now is this 14-day free trial.
I hope you enjoy this exclusive SEMrush free trial promo from WPSutra. Do check out our WordPress coupon & deals section for similarly irresistible deals.