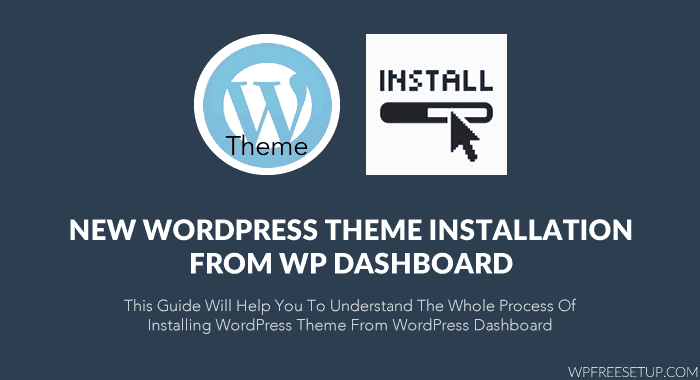 One of the major benefits of WordPress is it's damn easy to use. You can do everything without much technical knowledge, but you have to spend few quality hours initially to get used to WordPress dashboard and various tips and tricks.
Here at WordPress Sutra, we keep sharing basic and advanced WordPress tutorials and tips to make your life on WordPress easy. Today, I will be sharing one basic guide that will help you to understand the whole process of installing WordPress theme from WordPress dashboard.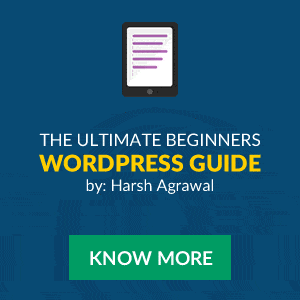 Before we get started with this, let's do a quick recap of basic tutorials, which will help you to start using WordPress:
Now, lets get started with another tutorial on our WordPress beginner series.
Installing WordPress theme from Dashboard:
You can always directly search for any WordPress theme from WordPress theme repo and directly install it from the dashboard. Or you can download the.Zip file and install it.
I'm a huge fan of Premium WordPress themes, as they offer better feature and functionality over free theme, and most of free WordPress theme and premium theme club let you download the .zip file of theme and you can install it.
So for the sake of making things simple, I assume you have downloaded the theme in .zip format.
So, once you have downloaded the WordPress theme, login to your WordPress dashboard. Click on Appearance > Theme. Click on Install Theme.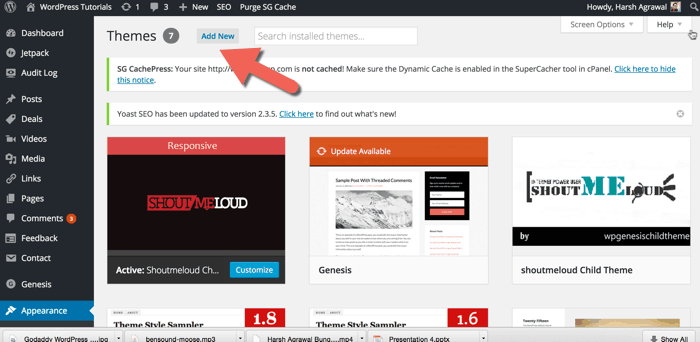 On the next page, click on upload and it will bring you up on upload theme screen.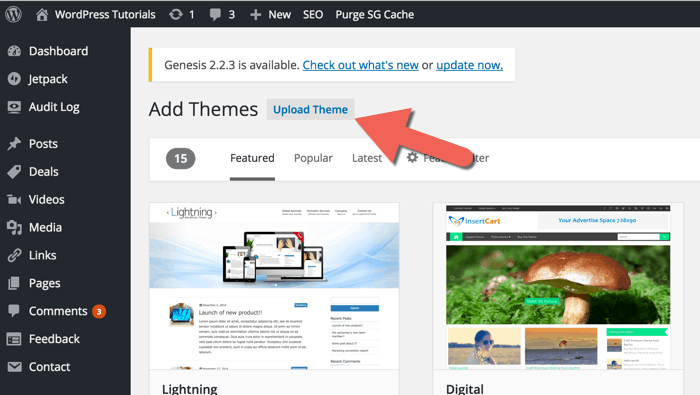 Simply click on browse and locate the .zip file of WordPress theme you have downloaded. Select and click on Install now. It might take a minute or two, depending upon the size of theme and your internet speed. Once done, it will show the installed theme screen.

Before activating the theme, you can click on "Live preview" to see how theme will look before activating it for everyone.
Once you are satisfied with the look and feel of theme, you can click on activate, and your newly installed theme will be live for public. Though, if you wish to make some changes into theme before making it live on your site, you can use Theme test drive WordPress plugin.
Another way to install WordPress theme is by uploading it directly via FTP, but again that will be a long process and it's useful when you don't have a .zip file of your theme.
Though, you can always archive your theme in .Zip format and install it from dashboard. If you wish to learn, how to install WordPress theme manually or via FTP, you can refer to official doc here or you can let me know and I will write a tutorial for the same.
As I mentioned you earlier, using WordPress is easy, and I hope this tutorial will help beginners to get one more step closer to WordPress.