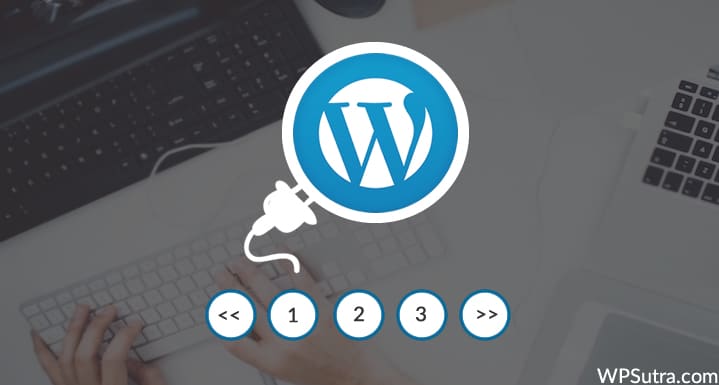 Do you want to have advanced pagination in your WordPress blog?
Pagination is currently a default feature in WordPress. If you take a look to your WordPress blog, you will see two options at the bottom –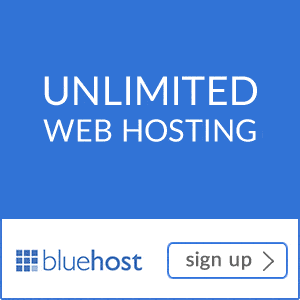 "Next Posts"

"Previous Posts"
This is the default pagination by WordPress that allows users to access neighboring posts on your website.
You can use this default pagination if your blog has a limited number of posts.
But if your blog has lots of posts, you need to have better control over pagination. Otherwise, users will have to navigate lots of pages to read neighboring posts.
Having advanced pagination will provide the numbering structure at the bottom of post similar to Google Search's page results.
This will help users skip easily to other posts and give them a better experience.
Advanced pagination will also prevent loading all of your posts at once, and it will help to increase the SEO of your site by providing more links to your older content.
The 3 Best WordPress Pagination Plugins
There are many WordPress pagination plugins available which you can use to have better pagination on your site.
Here in this post, I have compiled the three best WordPress pagination plugins that I have personally tried and tested. These plugins have great user reviews and a huge number of active installs.
Let's take a look…
1. WP-PageNavi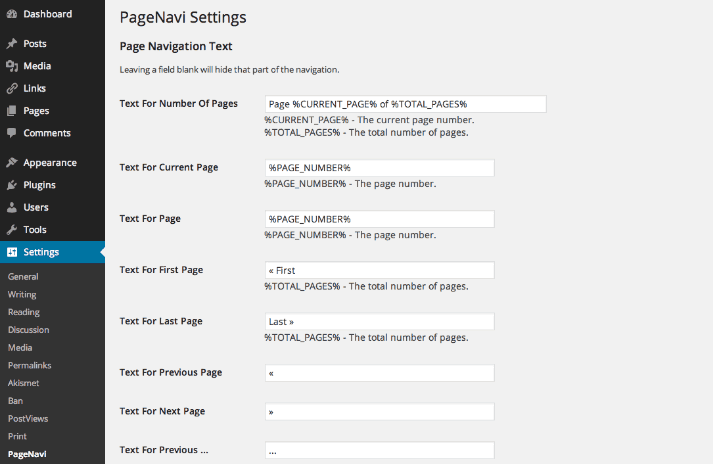 WP-PageNavi is the best WordPress pagination plugin so far, with over 1 million downloads.
This plugin allows you to replace the default pagination (Previous/Next) with an advanced numbered paging navigation. The plugin provides you the template tag wp_pagenavi() which creates fancy pagination links.
Once you install and activate the plugin in your WordPress dashboard, you can find the plugin settings under Settings >> PageNavi.
From the PageNavi settings, you can customize the text for the number of pages, the current page, the first and last pages, assign custom signs for the previous and next indicators, etc.
Under Page Navigation Options, you will find a few styling options for pagination.
By default, "Normal" is selected but you can change this in the drop-down list.
If you have lots of posts on your blog, you can select "Show Navigation" for large page numbers and set multiples.
Example:
If the multiple is 5, it will show 5, 10, 15, 20, 25 in page numbers.
You can also customize the pagination styling with CSS codes and match the pagination structure with your blog's theme.
2. WP-Paginate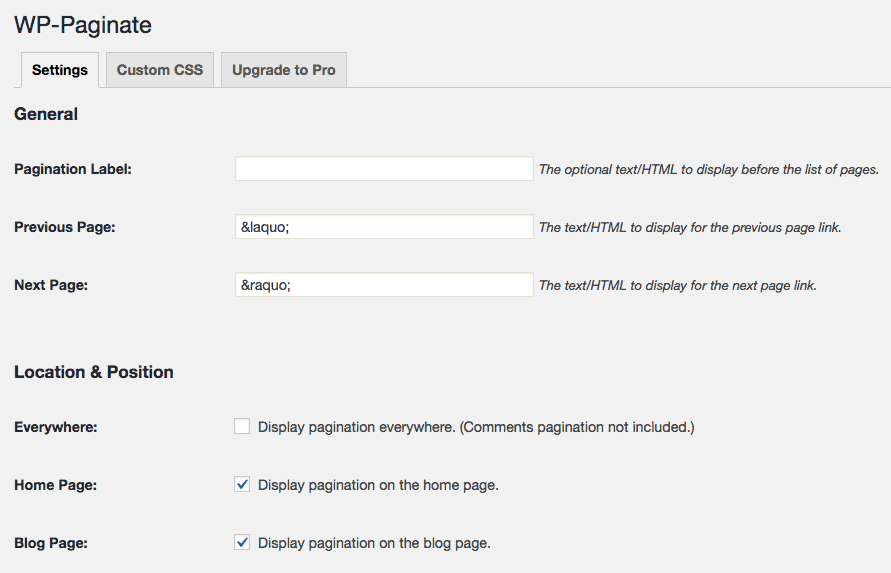 WP-Paginate is a simple and flexible WordPress plugin which provides better navigation for users in your blog.
The plugin has over 70K+ active installs.
Once the plugin is installed, you can configure the settings under Settings >> WP-Paginate. You can customize the pagination label and change the previous and next post links by using an ASCII code, HTML code, or plain text.
Under Advanced Settings, you can add custom elements before or after the pagination.
The Page Range option allows you to choose how many page links should be displayed before and after the current page.
The Page Gap option helps you select the minimum number of links before showing an ellipsis. You can adjust the styling of pagination from the Custom CSS option.
The plugin also has its PRO version available that comes with 11 beautiful preset layouts, a customizer, and multi-site support.
Download WP-Paginate Plugin – Try WP-Paginate PRO Version Here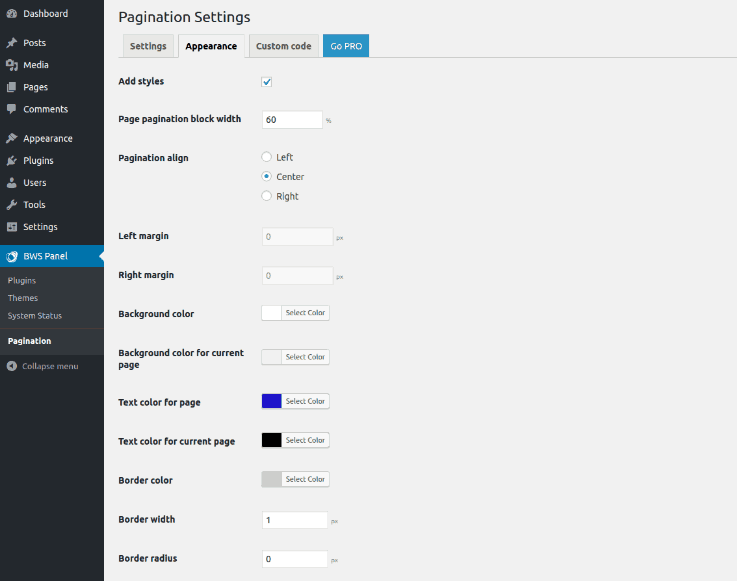 Pagination by BestWebSoft is a simple WordPress plugin that automatically adds custom pagination to your blog, search results, category, tags, author pages, and archives.
To configure the plugin settings, go to BWS Panel >> Pagination.
Under the Settings tab, select the pages where you want to display pagination- like on the home page, blog page, archive pages, etc.
Set the pagination location below the main content, above the main content, or both.
Under Appearance, you can set page pagination block width, align the pagination as left, right, or center, and set the background color, text color, etc.
The PRO version of the plugin allows you to add a "Load More" button and infinite scroll.
Download Pagination by BestWebSoft WP Plugin – Try PRO Version Here
Best WP Pagination Plugins
Pagination is a must for a blog, and with the above list of pagination plugins, you can create fully functional pagination within a few minutes.
This list could be endless as there are a number of pagination plugins available for WordPress. Here, I have only covered those which I have personally tried and tested and those which have received great reviews.
If you have any questions or suggestions, comment below and I will get back to you. Also, do let me know which pagination plugin you are using on your WordPress blog!
Like this post? Share it with your friends and colleagues!
Looking to discover more awesome WordPress plugins? Here are hand picked list that you must read next: