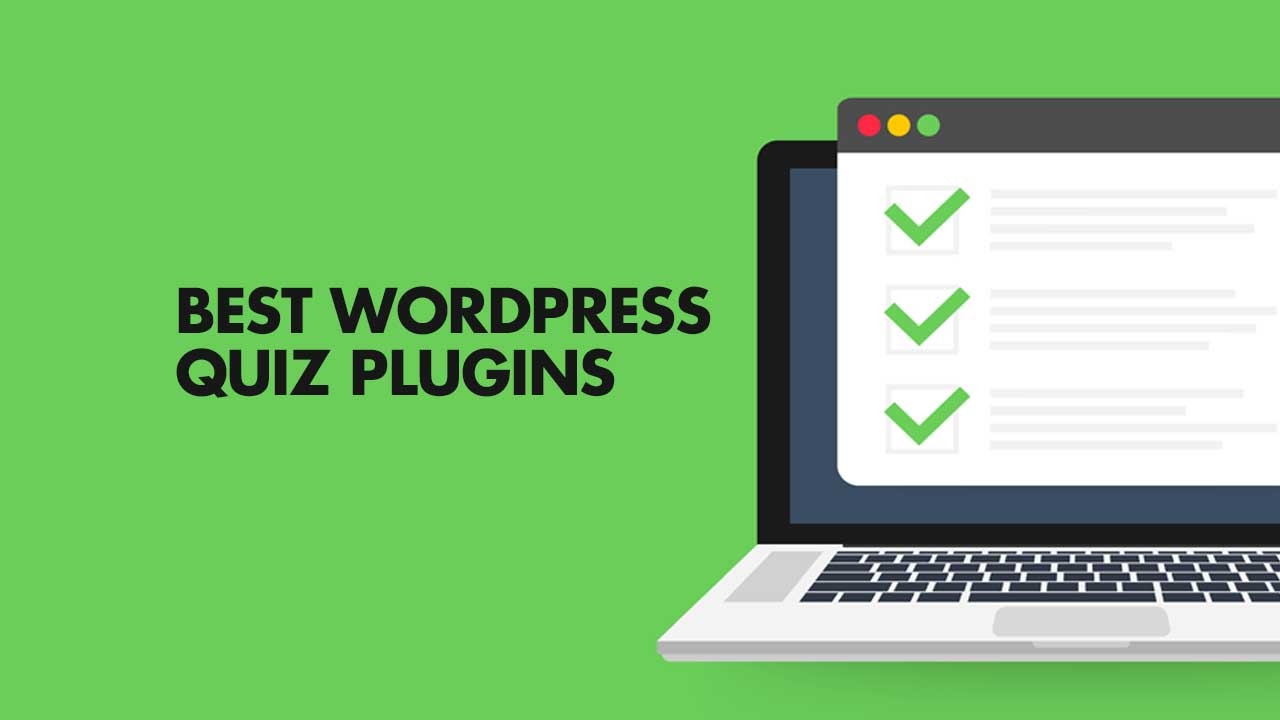 Quizzes are a superb way of getting social shares from your website. Perhaps that is why you've probably seen quizzes like "Which Game of Thrones Character are You" being shared on Facebook regularly.
But, quizzes can do much more. When used in the right way, quizzes can help you: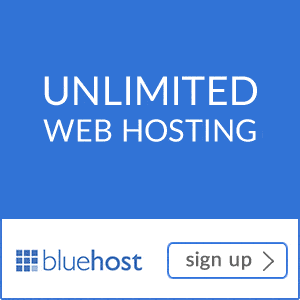 Build an Email List
Increase engagement on your website
Segment your users
Get affiliate sales
Get your website in front in front of a new audience
and more.
To get any of these benefits, you first have to have quizzes on your website. Keeping that in mind, here are the best quiz plugins for WordPress that I could find.
1. Quiz and Survey Master WordPress Plugin

The Quiz and Survey Master plugin is the highest-rated quiz plugin on the WordPress repo with over 750+ 5-star ratings and close to 800k lifetime installs. For a free plugin, it packs quite a punch and gives you many features to create engaging and high performing quizzes.
You can create unlimited quizzes, record unlimited responses, capture leads, give users certificates, create thank you pages, and more. The plugin is flexible, and you can customize the text and use distinct types of questions to create a variety of quizzes. If you like, you can get premium addons for this plugin and extend its functionality even further.
The free version does not have analytics or reporting support and even adds some ads to your website (which you can disable). If you have business goals, you should upgrade to the premium version which has support for analytics, reporting, and many other features.
Download Quiz and Survey Master for WordPress
2. WP Viral Quiz WordPress Plugin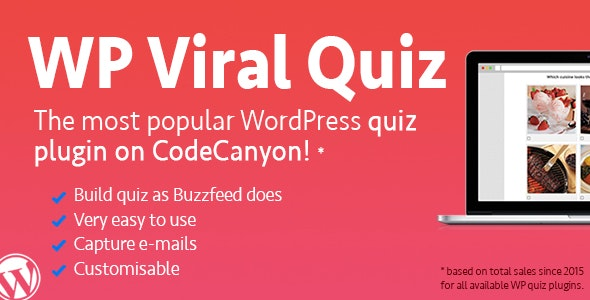 WP Viral Quiz is one of the most popular quiz plugins sold on CodeCanyon. Functionality wise, it is very similar to how Buzzfeed and other viral magazines create their quizzes, and it is specifically aimed towards those kinds of websites.
You can create 2 types of quizzes—personality and trivia, which is not a lot. But, you can force share, capture emails, place ads in quizzes, and also track traffic and user behavior amongst other features. Using these, you can easily create quizzes that attract social shares, leads, or both.
Overall, the plugin is very good, but it will only work great for entertainment sites and other similar websites. Keep the limitations in mind before opting to purchase the plugin.
3. WP Quiz Pro By MyThemeShop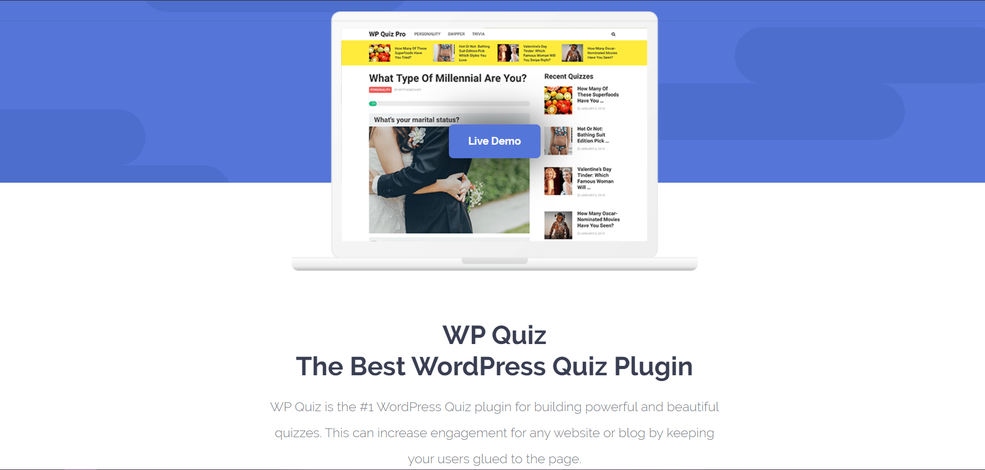 WP Quiz Pro by MyThemeShop comes in 2 versions, free and premium. The free version is sufficient if you are looking to create engaging quizzes on your website. But if you have business goals in mind, then you should go for the paid version.
The interactivity of the quizzes made with this plugin is amazing. You can create:
Personality quizzes
Trivia quizzes
Swipe quizzes
Flip quizzes
Listicles with up-vote features
and even place ads in the quiz to generate revenue. Please note that some of these features are available only in the Pro version. The interface is pretty easy to use and you can easily create an engaging quiz even if it is your first time doing so.
The only drawback I find with this plugin is that you cannot measure your traffic with analytics. But the reports about how the users interact with the quizzes are quite helpful.
Download WP Quiz Pro By MyThemeShop – $57
4. LearnDash Quiz Builder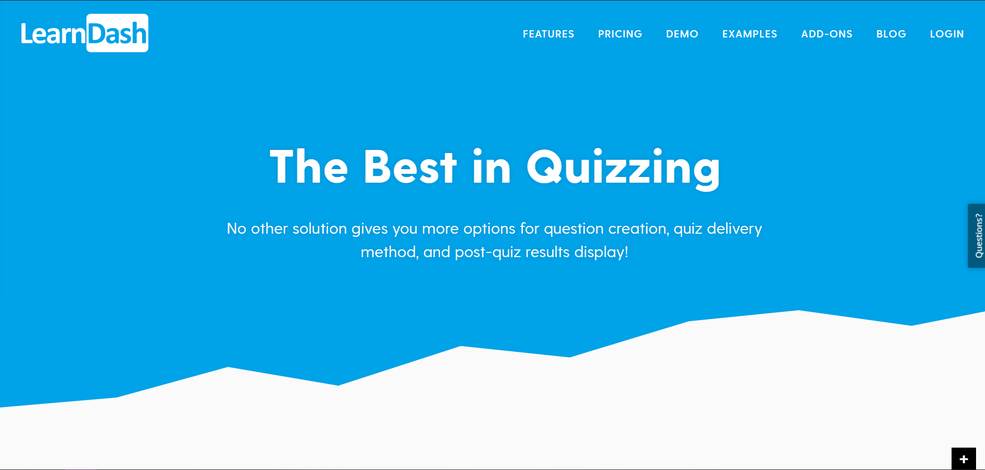 LearnDash is one of the most popular LMS (Learning Management Systems) out there and it also has a very powerful quiz maker. Here are some of its important features:
8 Types of Questions
Keep questions organized into categories
Add images, video, audio to questions
Time tracking on questions
and many more…
After a user has taken a quiz, you can share dynamic messages with them, issue them a certificate, take them to a leaderboard, or more—there are many other options. The answer statistics inside LearnDash will help you see the responses of each of your users and you can use that information to improve your course.
Overall, the quiz builder in LearnDash is great. However, it is not designed for viral engagement or traffic. But, if you're into education, it might be the right choice for your website.
Checkout and download LearnDash – $159
5. HD Quiz

It is not every day that you find a plugin on the WordPress repo with almost 100% 5-star rating and zero 1-star ratings. But, HD Quiz seems to be the exception, at least at the time of writing this.
It is a completely free plugin, and it is the perfect choice if you want to create Buzzfeed style viral quizzes on your website.
You can create unlimited quizzes, each with their fine-tuned options. Questions can have images, gifs, timers, a tooltip, a small writeup, and more. You can have image-based answers and even add images to the results page. As expected, you have social sharing at the heart of this plugin.
This is just a small set of all the features that this plugin supports. For a free plugin, it is fantastic. The only thing I would like to see is some tracking integration, so I could track how my quizzes are performing.
Download HD Quiz WordPress Plugin
6. H5P Interactive Content

The H5P plugin is the most interesting plugin out of this list. Instead of being a pure quiz plugin, it is an interactive content plugin, which includes quizzes.
In fact, you can create 43 types of interactive content with this plugin, including, but not limited to:
Quizzes
Charts
Collages
Drag and drop image tests
Hotspots
Fill in the blanks
Image Pairing
With the variety of interactive content, you can create different types of quizzes that are not possible with any other type of plugin. And it is a free and open-source plugin!
The only drawback with this plugin is that even though you have a ton of features, you will not be able to get premium-level support with it, even if you were ready to spend money. This does not mean support does not exist, but that it will be limited.
Download HP5 Interactive Content Plugin
7. Quiz Maker by Opinion Stage

Quiz Maker by OpinionStage is another fantastic quiz maker plugin. It lets you create unlimited quizzes, polls, and surveys just like some other plugins I've mentioned in this article. But, the difference here is that this plugin gives you access to hundreds of pre-defined question templates which help speed up the process.
In the quizzes, you can add images and videos, change the look, fonts, and even use custom CSS to style the quiz. You can quickly create engaging quizzes using these features that will surely bring in a lot of social shares. Overall, the Quiz Maker is quite capable of what it says it can do.
The only downsides with this plugin are that you have a limit on the number of visitors on the free version, and even some functionality is disabled. Looking at the pricing plan, the more views you get, the more you will have to pay. Keep that in mind if you decide to go with this plugin.
Download Quiz Maker by Opinion Stage
How To Choose The Best Quiz Plugin
As I've said in other articles, "best" is subjective. So, you have to find the plugin that is best for you. You have to define your objectives first, then look at all the plugins I've discussed. From the descriptions, you will be able to figure out which plugin suits you. Then, you can try some plugins (as most of them are free) and see for yourself. That is the right way to find out which quiz plugin is the best.
Some Tips To Get The Best Results With Quizzes
Just because you create quizzes doesn't mean you will get an explosion of traffic or affiliates sales from day 1. A good strategy is important here too. Here are some tips that will help you get the most out of quizzes.
Define your goals first. If you want sales, don't use traffic generation type quizzes and vice versa. Remember the 80/20 rule here, 20% of your quizzes will give you 80% of results, so keep testing and don't be discouraged if one quiz doesn't take off.
You also have to promote your quiz to the right audience. Even if you have a superb quiz, it won't bring in any traffic if no-one sees it. So plan your promotion strategy before launching the quiz. If you have an existing audience, promote the quiz to them. Post in social groups if they allow it. Put some money behind it if needed. The initial push will get you results multiple times over if the quiz if good.
Some Examples Of Quizzes Being Used in the Real World
We've all seen the personality type of quizzes being shared on Facebook, but what about quizzes in other niches?
Here are a couple of examples that will get your creative juices flowing.
Example 1 – Marketing Niche
Jon Loomer is a Facebook marketing expert, and he recently launched a Facebook marketing quiz on his website to test his audience's knowledge. He promoted the quiz to his email list and it probably got a brilliant response.
But that is nothing new if you've seen quizzes. The interesting part of this example is that he segmented users based on their results, and then promoted his Facebook Ads training to them. Since he has different types of training, he could easily pitch the right training to the right person.
Example 2 – Sports
Another example of quizzes/polls being used for engagement is in the sports industry. You might have noticed that during sports matches (Cricket, Tennis, etc.), the sports channels themselves run polls and quizzes.
The most common type of quiz is the one on Twitter where you can tweet and vote for the team you support. The results are then aggregated and broadcast on television. It is a great way to keep engagement high for an event and also the social media of the broadcaster.
If you would like to learn more about how to use social media more effectively, I recommend that you read these 2 articles.
Conclusion: Best WordPress Quiz Plugins
Quizzes can be beneficial to your website in many ways. They can engage your audience, give you access to a new audience, and even help grow your brand and website. I hope that these quiz plugins for WordPress will not only help in finding the right plugin for you but also help create the best quizzes for your website.
If you have any questions about these plugins, or if there is something that I did not cover in the article, please ask your question in the comments. I'll try to answer all of them.