If you are logged into your WordPress dashboard after a long time and you are seeing this error which says
"Akismet Error Code: 10003", Howdy! It looks like you have an Akismet Personal subscription, which does not appear to be appropriate for your current usage. In order to continue using Akismet in this way, you will need to upgrade your subscription to one of our Enterprise or High Volume plans. You can click on the link below for further details.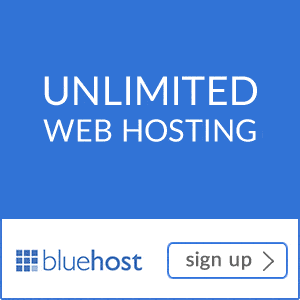 You might be getting confused what did you do wrong. Nothing to worry about as this error is common and you are not the only one who is seeing this error. In this tutorial, I will share how you can fix this error and Put Akismet back to work. First of all here is a screenshot of Akismet 10003 error:

Here is what official help page from Akismet has to say about this problem:
A Personal subscription is not appropriate for your current usage. We have Enterprise and High Volume subscriptions available, depending on your monthly API call volume.
In most of the cases if you are using single Akismet API key on multiple WordPress blogs, you are more likely to see this error. Personal Akismet API key allows you up to 80K checks across all the sites, which is good enough for a medium traffic site. I would also recommend you to Install G.A.S.P. plugin to further reduce the number of spams and API calls via Akismet.
How to Create Free Akismet API Key:
Now, all you need to do is, get another free personal API key for Akismet and replace the old Akismet key with new one. Here is how you can do that. Go to Aksimet plans page and click on signup under personal account.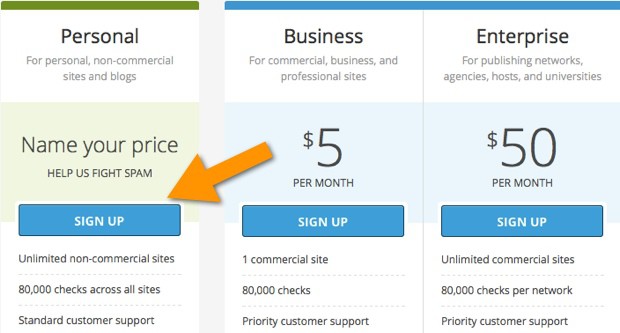 On the next page you need to create a WordPress account. What I did is, I added +WPSutra in front of my gMail address and signed up using that. For example, if my Email ID is [email protected], I have used [email protected] to create a new WordPress ID. This way you don't have to create a new Email ID for getting your free Akismet API key. Now when you are on the payment page, move the payment slider to the right most and you don't need to enter payment details and as soon as you click on continue button, you will get your new Akismet API Key.

How to Replace Existing Akismet Api Key with new Api Key
So far, we have created a new WordPress.com account and also created a free Akismet API key. Now, you need to replace existing API Key inside your WordPress dashboard with new one to fix Error code 10003. Go to Jetpack > Akismet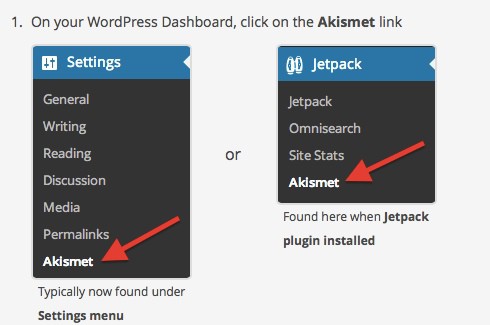 In the Api key, replace the old Key with new one and save. On the right hand side, you will notice suspended status of existing API Key will change to active. Along with this, Your Akismet Error 10003 is resolved. I have seen this error happening on many blogs, where WordPress blog is configured by some freelancer and he used the same API Key on many different blogs. It's not his mistake, as in the past Akismet was not so strict with number of API calls.
Simply make the above mentioned changes, and let me know if it worked for you or not. If you have any follow up questions, feel free to ask me via comments.