Blogging has done more to spread people's knowledge and ideas than the printing press has ever done. It can be hardly argued that Blogging is heralded as the biggest innovation the publishing industry has ever seen.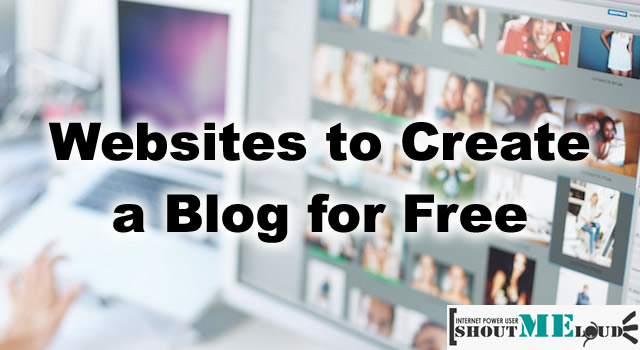 The Personal Printer salesmen of the late 20th century frequently came up with the pitch that a personal printing device could turn anyone into small time publishers. The revolution, how innovative it might have been, simply didn't have the reach that the internet has enjoyed.
These internet-powered Blogs give anyone, with an internet connection, a near to free platform to promote their views and opinions to a potential audience of the entire world, if done perfectly.
After all this, it is no surprise that there are established companies and millionaires in the blogging business. Oh, please, don't enter it for the sake of money, but that's different altogether.
So, now that blogging has become mainstream, there are many blogging platforms that now allow you to start a blog.
Let's take a look at the best 8 platforms that allow you to create a free blog, to voice your own opinions and share your bouts of knowledge.
The 7 Best Blogging Websites to Use in 2023
1. WordPress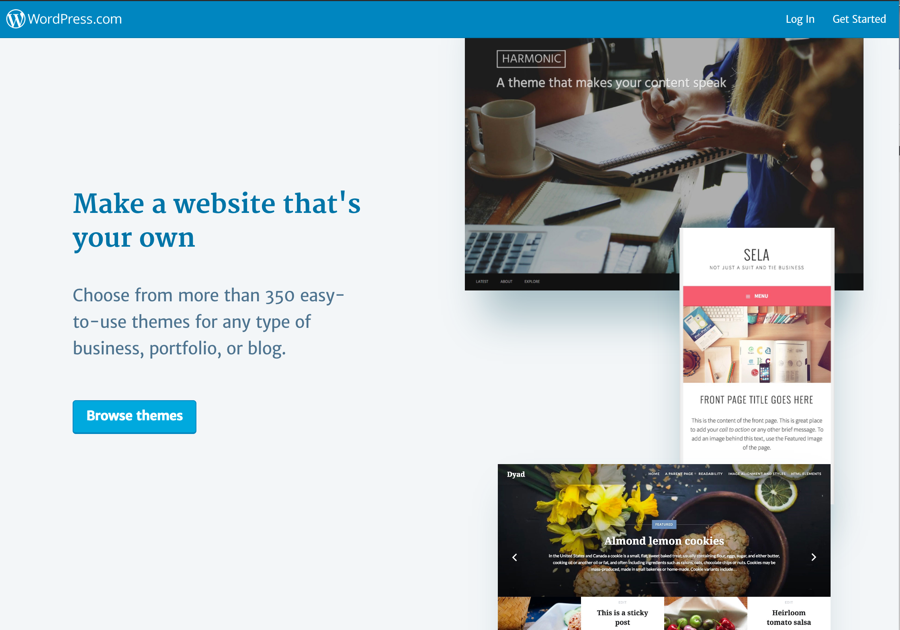 WordPress is one of the most popular open source blogging platform right now. Once you plan to become a WordPress user, you have the option of either setting up a WordPress blog on your own server (self-hosted) or creating a WordPress-hosted blog at WordPress.com.
Thanks to an enormous army of developers and users, WordPress has themes, plug-ins, and gadgets of all shapes and sizes.
Just to make it clear for you, WordPress offers two variants, .com and self-hosted WordPress (.org).
Anyone can get a free blog with an address like domain.WordPress.com, and start blogging.
It isn't very simple to set up and configure, but once you get it up and running there is a nearly limitless array of configurations, options and plug-ins waiting for you.
Finding your customization sweet spot is more than just a search on Google away. WordPress lets you manage anything from a single person blog to a bigger blog with multiple users managed by an administrator.
2. Blogger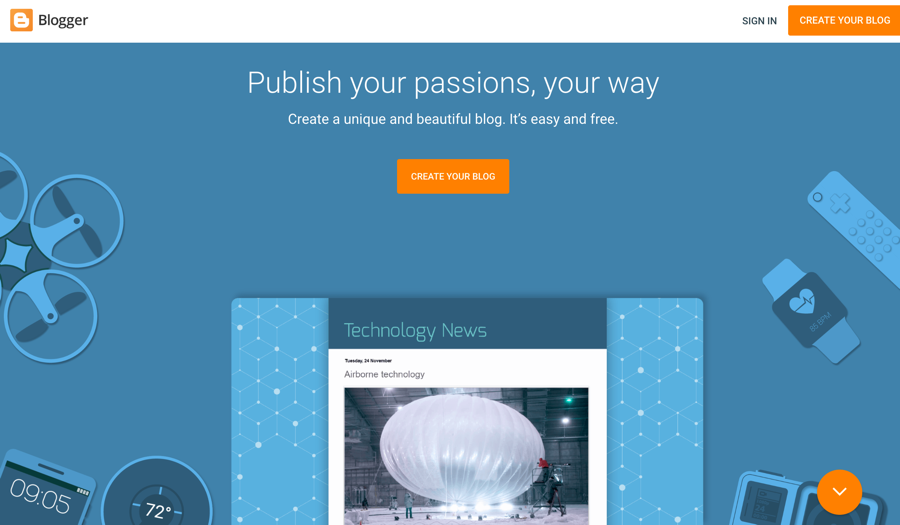 Blogger was the most popular, widely used and a free blogging service owned by Google. Blogger was in its prime before the ascent of WordPress. Blogger is made so that its an ease of use and nearly instant setup.
It takes no more than 15 minutes to go from nothing to publishing your first post on Blogger. Blogger supports drag-and-drop template editing, dynamic updating, geo-tagging. Blogger also boasts of editing tools like Google Docs, Microsoft Word.
Blogger supports up to 100 users, so even if you happen to grow your blog beyond single publisher blog, you can expand it without any hassles.
3. Tumblr
After having recently being sold to Yahoo for $1 Billion, this is definitely one of the most popular blogging platforms out there. While the aforementioned services let you set up a full-fledged blog, Tumblr is something more of a fusion between a full-fledged blog and a Twitter feed.
What is known as micro blogging, the style of blogging on a Tumblr blog is focused on short and frequent posts that are normally longer than Twitter updates but not as in-depth and formal as a regular blog post you'd find anywhere.
It appeals to anyone who isn't ready to dedicate much time to managing a time consuming blog. If you are still not sure what Tumblr exactly is or how it differs from the rest, it would be better if you checked out Tumblr's About Us which provides an interesting picture of micro blogging.
4. Hubpages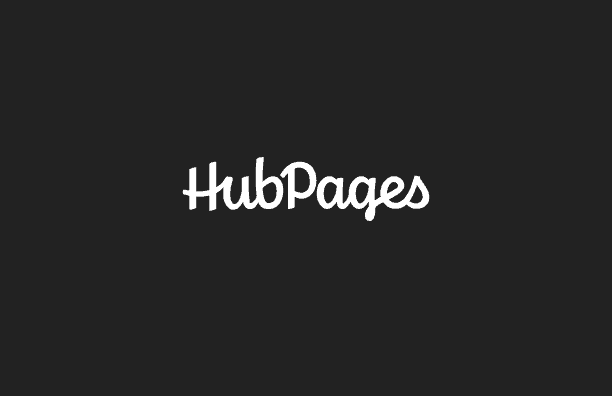 Hubpages is one of the most useful and popular free blogging platform that is widely used by users worldwide. Hubpages allows you to even make money off advertising and affiliate sales.
You are not expected to possess much technical knowledge prior to using the service. Hubpages makes it very easy to publish your online blog for free.
As far is money is concerned, hubpages also lets you make money using Hubpages Ad program, eBay Partner Network Ads & Amazon affiliate program.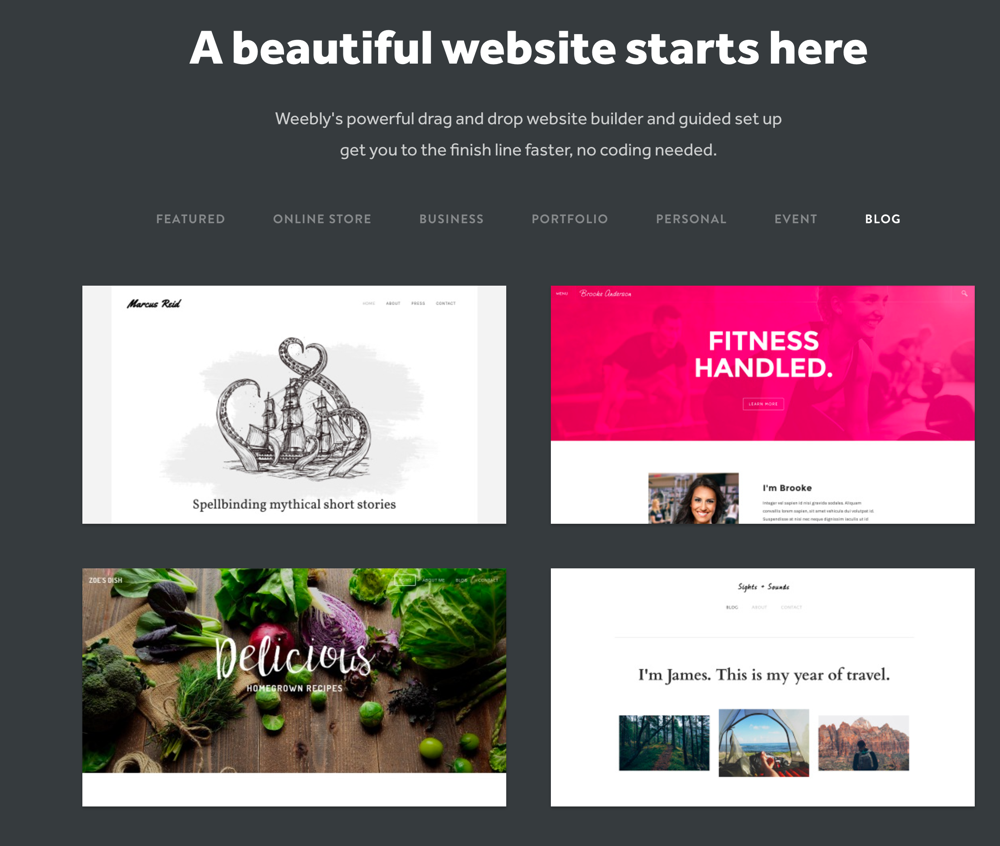 Started in 2006, Weebly since then has been providing very extensive and well managed solutions for those wanting to create a blog for free or even a simple website for free.
To create a free blog website in Weebly you can simply create an account, log in and select from a wide array of free templates and extensions for functionality.
Weebly has been hailed as the easiest and best free service on the internet to create a free blog or a free website.
6. Medium.com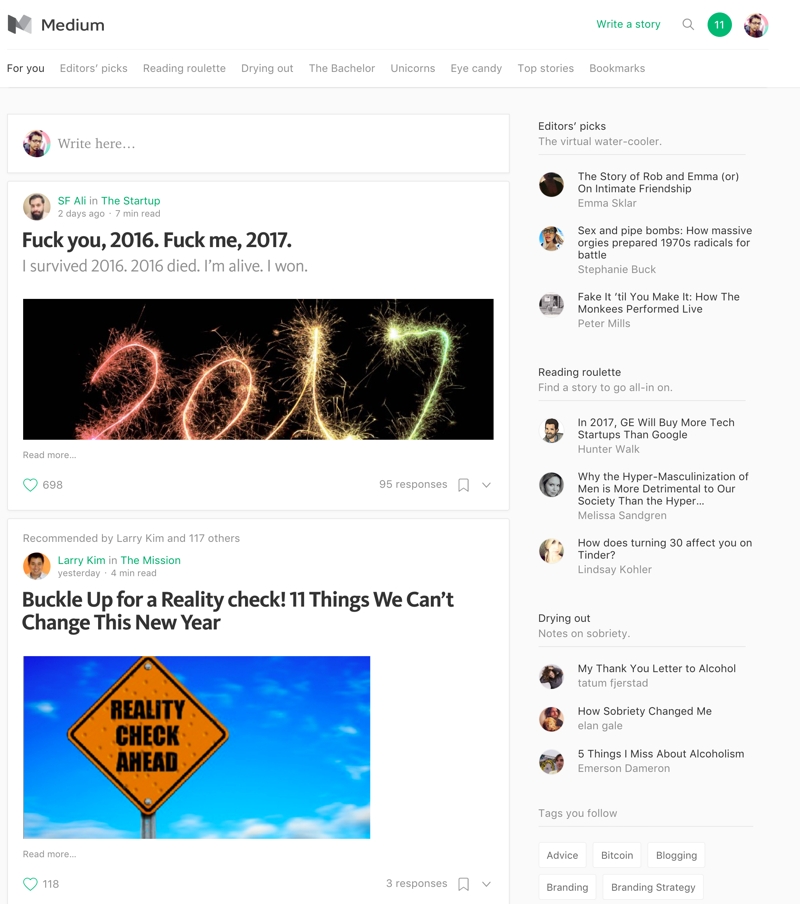 Medium.com is basically a fully featured online publishing platform, all for free.
7. Edublogs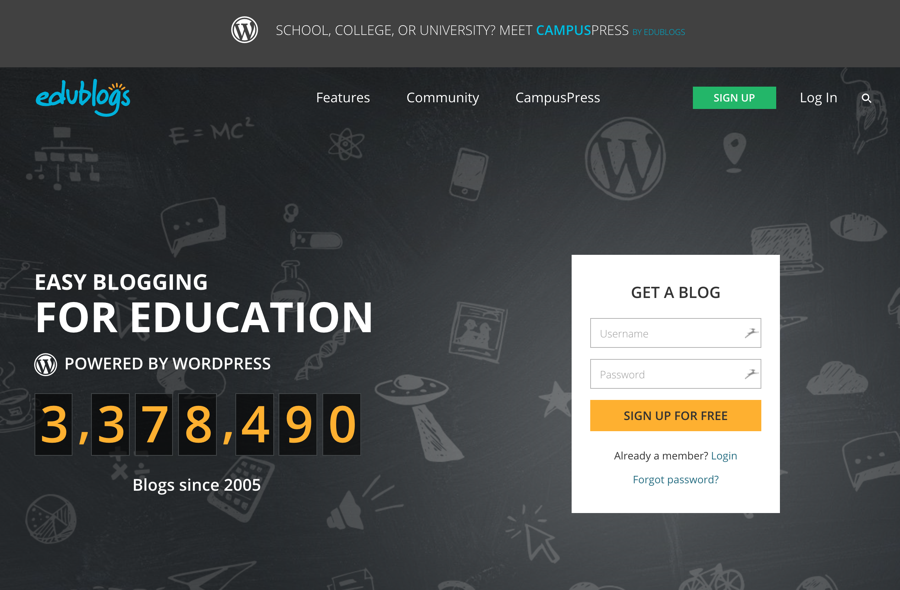 Do you happen to be a teacher or a student? Then Edublogs might be the best fit in your particular case. Edublogs is the most popular and widely used blogging platform for education services.
Edublogs lets you easily create & manage student and teacher blogs, quickly customize designs and include videos, photos & podcasts – it's safe, easy and secure. Founded back in 2005, Edublogs Powers 1,864,905 blogs.
Although the numbers aren't staggering, this is exactly for the education community. This makes it no wonder that Stanford University, Cornell University, and City University make use of this service for their educational purposes.
Apart from all the above platforms which let you make your own free blog, I'm also looking forward to Ghost, which is going to be a stripped-down version of WordPress and will make blogging easier.
Have I missed out on any other popular free blogging website? Do let me know via comments. Also, don't forget to share these useful websites with your friends on Facebook.