in 2003, When Matt Mullenweg and Mike Little created WordPress, no one though this blogging platform will power 18% of Websites in the world in next 10 years. WordPress apart from being a content management system, it's also full-time business for many freelancers around the globe. WordPress created a complete new array of business, and people are making life-sustainable money by doing various WordPress jobs. There are many portals like Freelancer.com, Odesk, which let users to post jobs about WordPress, and freelancers around the world can bid, and take your WordPress project.
Recently, Automattic (Parent WordPress company), launched an official WordPress Jobs portal. At the time of writing, this job portal will let anyone post jobs for: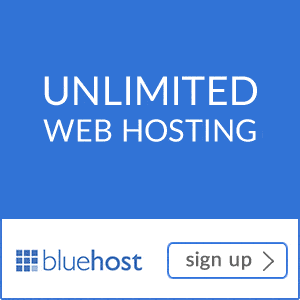 Design
Development
WordPress migration
WordPress performance improvement
Plugin development
Theme customization
Writing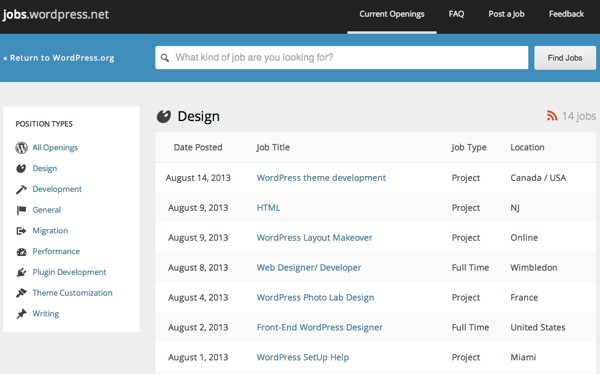 Anyone can post a job here for free, and any WordPress freelancer, company or a freelance writer can pick the job. Unlike Freelancer.com or odesk, this job portal doesn't allow bidding. Instead, a freelancer can directly Email the job poster via Email. This is one cool feature of this portal, as a contractor can directly deal with developers directly via Email.
Tip for Freelancer:
A good idea is to drop a personalised Email to the job poster, along with your portfolio.
Keep the Email as short as possible, and at the same time explain in few lines, why you are the best person for this task.
Here are few things you should know about official WordPress jobs portal:
This portal can only be used for posting WordPress related jobs.
Once you list a job, it will be visible for 21 days. You can always remove your job prior to 21 days.
You should also check out their FAQ page, before posting your first job.
Over all, it's a nice initiative by Automattic team to open a job portal, which connects WordPress developers and clients.