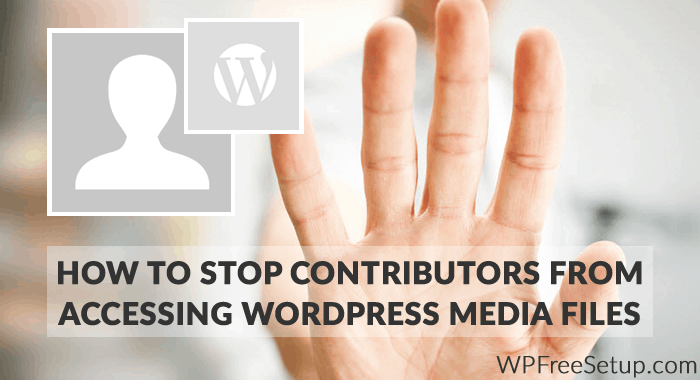 Do you want users to stop accessing your WordPress media files?
Do you want registered users to see only their uploaded files from WordPress dashboard?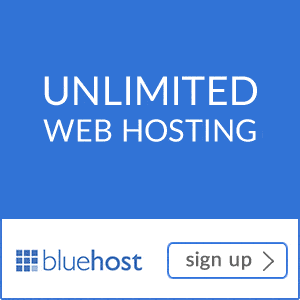 My main blog ShoutMeLoud is a popular multi-author blog & recently I integrated a digital store using EasyDigitalDownloads plugin & an Affiliate program with AffiliateWP plugin.
After integrating the affiliate program, I ran into a strange problem which was hurting my business. Users who signup as an affiliate, could see all the media files that includes my premium plugins & eBooks, which they can download too.
I ended up looking for solution to this problem, as there were two possible solution:
Users should not be able to access the media files at all. Or,
Users should only be able to see media files they uploaded themselves
How to stop registered users from Accessing WordPress media gallery completely?
I ended up looking at many roles & capabilities WordPress plugin. With one plugin call User role manager I will able to stop registered users from accessing media files all together. This was not ok in my situation, as users who submit their guest post from WordPress dashboard, lost their capability of adding images too. If you are simply looking to stop users form uploading or accessing media folder of WordPress, here is the setting you need to make in Role manage plugin. (We are doing it for Contributor access).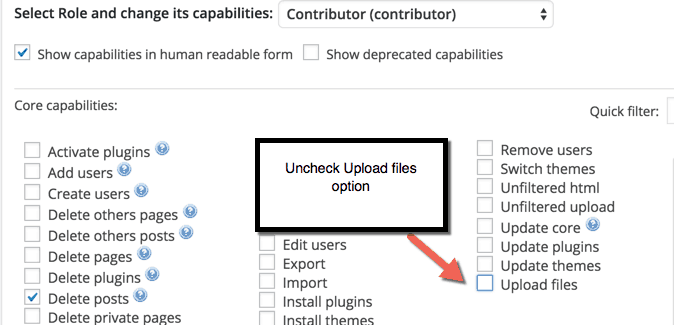 This worked & will work in many scenarios.
But, what if your situation is like me. What if you want that registered users should see only their uploaded file when accessing WordPress backend. I found an easy to use plugin for this too.
How to restrict users from accessing only their uploaded Media files
There is a plug & play WordPress plugin call "View own posts media files only" which restrict registered WordPress users to seeing only files uploaded by them. [ Plugin Link ].
The plugin doesn't require any configuration after activation, but it still offers few settings which you can setup according to your requirement.
To make changes, head over to settings > view own posts & make changes according to your need.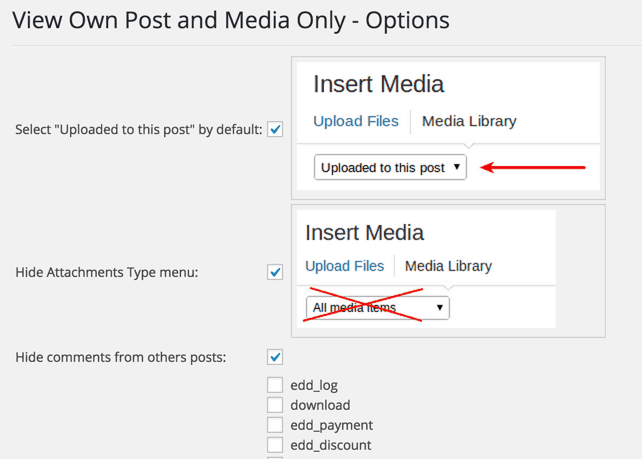 This is one plugin which helped me to fix the most annoying issue I faced with security of uploaded media file & I hope it helped you in your scenario.
Do let me know if you found what you were looking for? Or you have a WordPress issue which is relatively different than what is mentioned above?