Selecting a right theme for a blog is not as easy as it seems. Especially when there are too many options, I never wanted to settle with anything less than perfect. I'm a huge fan of Genesis theme framework, as this theme is not only SEO friendly, it's one of the well-coded themes in the marketplace. More important, there are numerous Genesis child skins out there, which would help you to get your desired look & feel on your blog. Few days back, I landed on SimpeProThemes which offers one of the most elegant looking Genesis skins out there.
One of their product is Flex Pro themes, which offers 4 different layouts for various need. See screenshot below: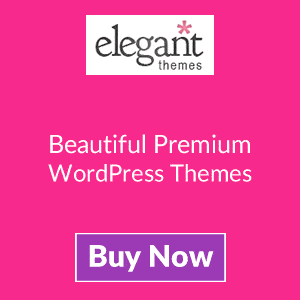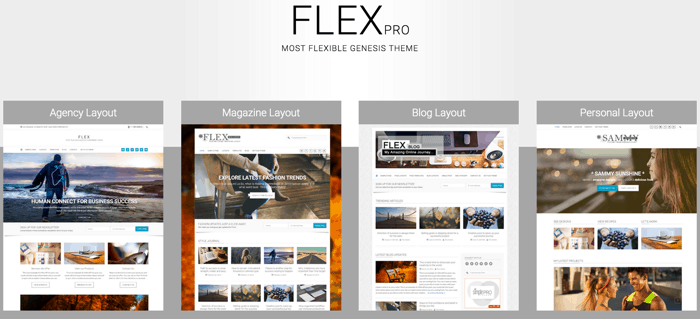 SimpleProtheme website looked pretty impressive at the first look, but should we judge a book by its cover? So, I ended up testing out their Flex Pro Genesis theme to see if is it easy for an ordinary end user like me & you to setup the theme ourself. In this review post, I will also share the steps that I have taken to configure the theme, and at the end you will see the final output. So, let's jump directly to the pricing & important points before we start setting up the theme.
FlexPro theme review: Pricing & important points
This is a child theme for Genesis framework, and you need to buy Genesis Framework separately. You can buy it from here which would cost only $44.96. On the other hand, FlexPro theme offers two licensing option & as an individual blogger you should buy their personal license. If you offer WordPress services for your client or if you are a WordPress developer, you should grab developer license that offers lifetime updates & support for all the sites. See below table for FlexPro pricing: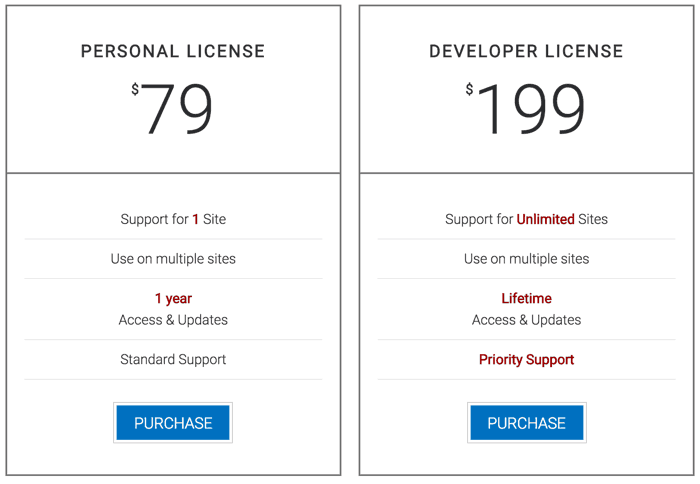 You can decide to purchase this theme after reading the conclusion below, for now let's look at theme setup & installation process. One good thing about this company is, their documentation is done to ease out the pain of theme setup & customization. You can check their theme setup guide here (You don't need a membership to see their setup guide).
Here are things you need to get started:
Install the Genesis theme framework but don't activate it. After that install Flex.zip folder (see WordPress theme installation for beginners) & activate the Flex theme.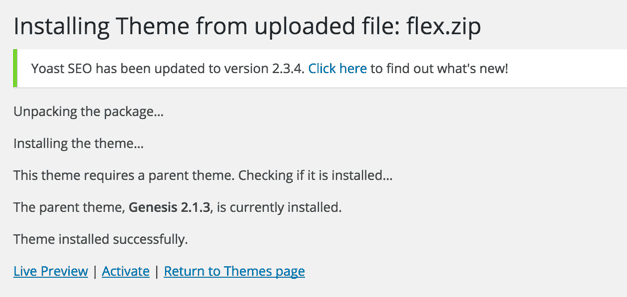 Adding the logo part was easy & all I needed to go to Appearance> Customize> Header image & upload the logo file.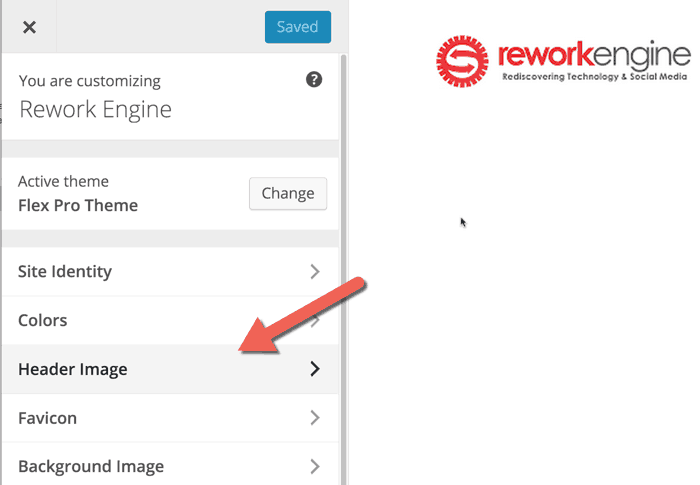 With the single theme purchase, you can have any layout you want. The best part was the configuration as most of the things are widgetized, and well documentation helped me to configure the theme within 45 minutes. You can also add a background image to your theme, and here you can find many stunning free WordPress theme background. For the blog I was customizing I used blog layout, and this part was also easy to configure. All I needed to do is install these two free plugins:
And follow their guide to drag & drop widgets to get the theme layout exactly as shown in their demo.  Though I skipped the header image part, as I liked me themes to be minimalistic. Depend upon your taste, you can have a cover image in the header.
FlexPro theme also comes with few templates for blog layout & archive page. With just a few clicks, you can add blog page or Archive page for your website. Want to see how the website was looking after 45 minutes of work? Check here
Buy FlexPro theme (Use Coupon: WPSutra to get 10% off)