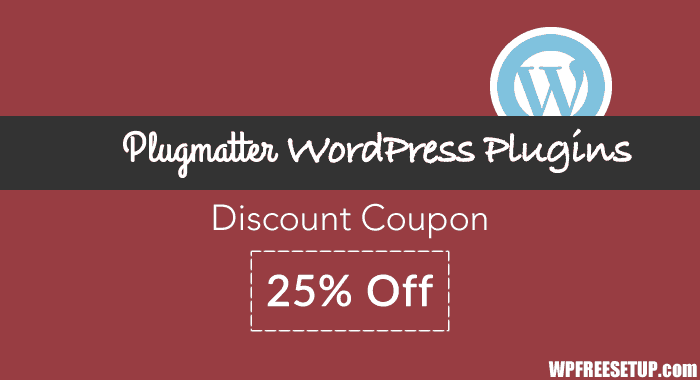 We'll start today with Plugmatter WordPress Plugins and their Exclusive offering for WordPress free setup readers.
Plugmatter is one of the WordPress companies that creates niche specific WordPress Plugins. Being a reputed company in the plugin industry, they were the first to launch the plugin call Document Importer, solving a big problem for bloggers who outsource content. What this plugin does? It imports the Content from Microsoft Word and retains the formatting including images, making it one of the amazing plugins available for WordPress.
Come to know about Plugmatter company with this plugin, I was quite impressed with the series of plugins launch in the last couple of years by them. Before sharing their 25% Discount Offer, let me quickly introduce their plugins to you. I am sure that there is at least one plugin in this list, which every blogger & entrepreneur like you need for your blog growth.
4 Niche specific plugins offered by Plugmatter:
Optin feature Box

Being One Plugin that every blogger should buy, it adds a header email subscription box, thus enabling bloggers to get more conversion rates for their blogs as the header area is one of the best places to get more email subscribers. It's a plug, and play plugin comes with pre-defined templates and works well with all WordPress themes. They also offer free support in case if you need any help.
Document Importer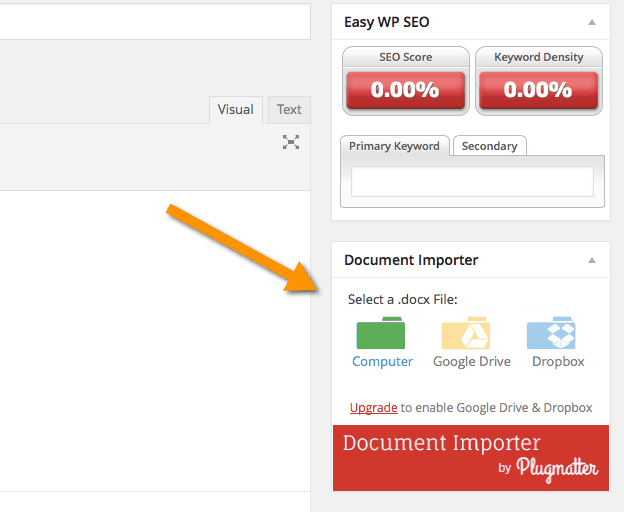 Already mentioned above, you can read a detailed guide about Document Importer plugin here. Its features make it an excellent solution for the freelance writers and bloggers to add posts from Microsoft word file to WordPress. Learn more about Document importer here.
Pricing Table Plugin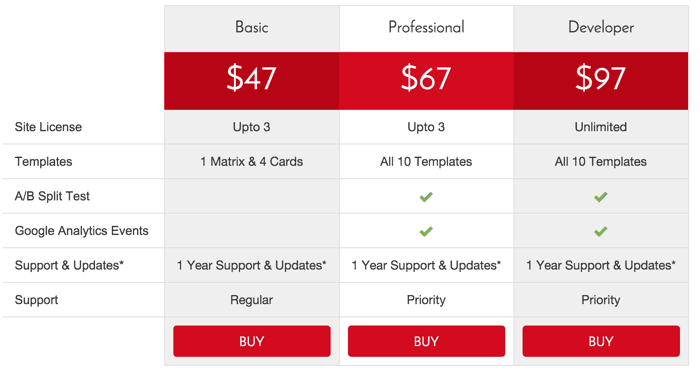 A fantastic plugin to create beautiful pricing tables. You can use this plugin for your Product review posts, or if you offer services on your blog or even sell some kind of products, it is handy for you. Within minutes, you can create tables that will ensure high conversion rates. Why do I like this company? The reason being its unique way in which they help by offering something really cool and special to make a better WordPress Blog.
Promo Box
Content Marketers would fell in Love with this plugin. It's an Extraordinary Plugin for WordPress to build an email list. You can show email option box specific to categories, posts or at different sections of your blog. A feature that made Leadpages famous is included in this plugin and all this for an investment of $37. It can also be call as Leadmagnet & you can read more about it here.
Plugmatter is coming up with more niche specific plugins in the coming days, come to know after having a word with the engineering brain behind it. For now, grab any of the plugins of your choice as it is one of those deals you should not miss. Every plugin is reasonably priced and on this Black Friday sale, you can get it at a dirt low price.
Plugmatter Discount coupon:
You can grab any of the plugins for your blog as it depends upon your need. To Buy OptinBox and Pricing Table is my recommendation, as they are useful for every kind of blog. As it is a one-time deal and you won't get it again, make most out of it.
Which plugins have you purchased from Plugmatter? Let me know via comments. Don't forget to share this exclusive deal with your blogger friends on Facebook, Twitter and Google+.
Subscribe for more videos