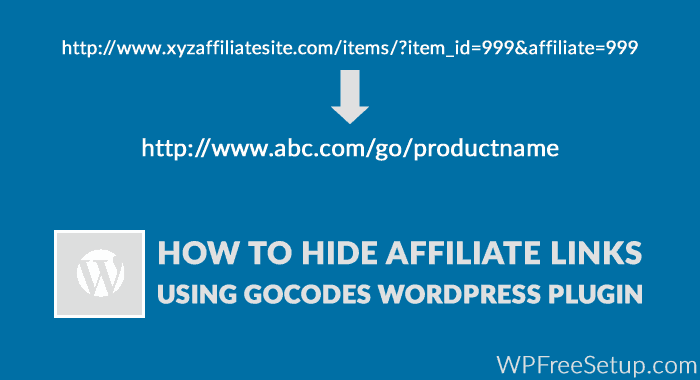 Note: Gocodes plugin is no more available in WordPress plugin repo. You can use ThirstyAffiliates, which is the best free alternative to Gocodes.
Affiliate marketing is one of the most effective ways to make money from your blog, and today I will be talking about GoCodes WordPress plugin, which is one of the best free plugins for Affiliate marketers. Before, I share the setup and Working of Gocodes plugin, I will quickly explain, why you need to hide affiliate links. If you are already into affiliate marketing, you will have no problem understanding it. If you are completely new to it, you can check out this video about Hostgator hosting affiliate, which will give you an overview of how it works: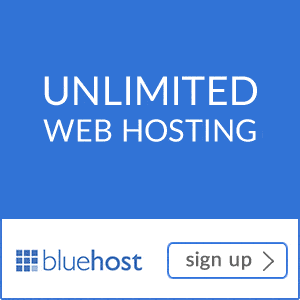 Why you should hide Affiliate links:
Default affiliate links of any affiliate program are ugly, and if you look at the link, you will find it scary to click. Think about the normal end user, who is accustomed to seeing simple and pretty permalink, an ugly affiliate link may affect your sales. Here is an example of original affiliate link and the second one is masked affiliate link.
Both links point to the same page, and you can easily figure out which one is good, and which one looks ugly. More over, we also need to make our affiliate links nofollow, so that Google doesn't penalize your site for too many affiliate links.
How to Setup Gocodes WordPress plugin and Mask Affiliate Links:
Gocodes is one of those free plugins that I'm using from a long time. It's a free plugin, and it offers many features, which youwill will need for your affiliate marketing WordPress blog. Here I will share the setup guide for Gocodes plugin:
Search Gocodes plugin. Install, activate it.
Settings URL Trigger:
This is the Trigger part for your shortened Affiliate URL. For example, in above masked link, you it is Partner. By default, it's set as "GO", and you can set it to anything like "Recommend" "visit" or any other trigger word. This is the first thing you will be setting up after installing Gocodes Affiliate plugin. Go to Settings > Gocodes and add the URL trigger word you want to use. There is also an option of nofollowing gocodes; I recommend you to select it, as you don't want to pass on the link juice to affiliate links.

 Click on Save settings, and now all we need to do is mask the affiliate URL. This will be an ongoing process as when ever you will sign up for a new affiliate program, you will be using Gocodes affiliate plugin to cloak the link. Go to Tools > Gocodes and here you can start masking your ugly Affiliate links. There are three parts here:
Redirection Key: a Short name that you want to use for your masked affiliate URL.
Target URL: Original Affiliate URL.
Count Hits: Check this to monitor a number of hits.
Here is a screenshot for clean understanding, where I have clocked the ShareASale signup link:

And as you could see, this is the final URL that looks like a normal URL, and your readers will not be shy to click on it:
https://wpsutra.com/Partner/ShareAsale/
Over all, Gocodes is one of the best Affiliate link manager plugin for WordPress, and I have been using it for long without any issue. The only downside is this plugin has not been updated for long, and this makes people not to trust this plugin. But, so far I have not faced any issues with the latest version of WordPress (4.1), and hopefully it keeps working in future.
A good alternative to Gocodes is ThirstyAffiliates plugin.
So which Affiliate and link management WordPress plugin you are using on your Blog? If you find this tutorial informative, do consider sharing it on Facebook and Google plus.
Subscribe for more videos