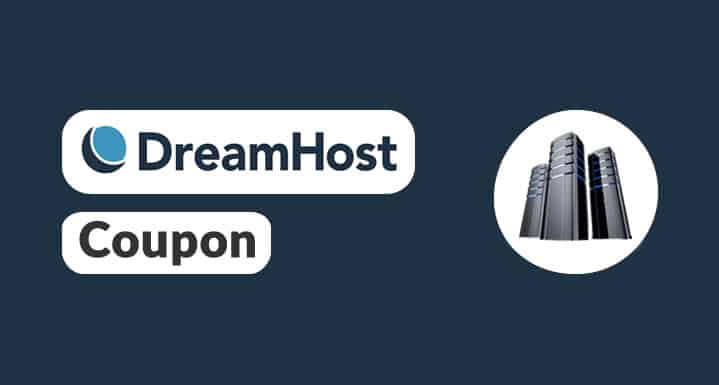 DreamHost is a okish WordPress web hosting company which offers average service on a decent price.
The good thing about DreamHost hosting is that you get a plethora of options to upgrade. As a starter, you can buy their shared hosting plan, which costs only $69 using the below discount coupon, and once you need more resources, you can upgrade to the DreamPress plan, which is highly optimized for WordPress.
From here, as your traffic grows, you can upgrade to VPS, and eventually all the way up to a dedicated server.
If you don't want to read the details & you just want to get the DreamHost promo right now, use the below special link to activate your discount of $50.
Get a $50 discount on DreamHost hosting (coupon applied automatically).
One of my friends, Izzy, a fashion blogger, has been on DreamHost hosting for a long time. She enjoys the unlimited bandwidth & storage they offer.
For a user who is just starting out, having an "unlimited" host is important because bandwidth & storage is the last thing you want to worry about when you are scaling up your blog or business.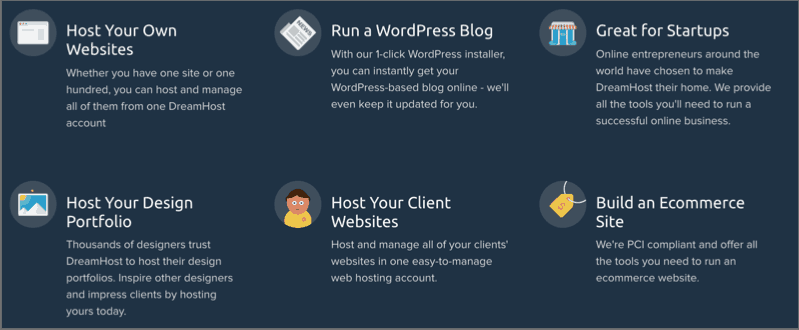 In this exclusive post, I will share a special promotion coupon from DreamHost so that you can save a little bit of your hard earned money.
I will also add in some details that will help you learn more about DreamHost.
DreamHost Promo: Save $50 with Special Coupon from WPSutra
Here is what you will be getting after using this exclusive DreamHost discount coupon:
$50 off on your first bill
1 free domain name (.com, .net, .org, .info, or .xyz)
$100 Google AdWords credit
Unlimited MySQL databases
97-day Money Back Guarantee
Unlimited storage & bandwidth
Unlimited email accounts
Unlimited domain hosting
Free SSL certificate via Let's Encrypt

You can pay either monthly, yearly, or triennially. I would suggest you opt-in for the annual plan to enjoy this DreamHost promo.
For right now, I'm skipping over the details of the different kinds of plans & shooting you your special promo code for DreamHost hosting.
How To Use & Apply DreamHost Discount Coupon:
Alright, so let's quickly have a look at how you can apply this $50 coupon code.
You will see a message like this: "Get a 200% faster web hosting plan now with SSD's for just $9.95/mo $5.78/mo.* Includes 1 free domain name, unlimited space, and bandwidth!"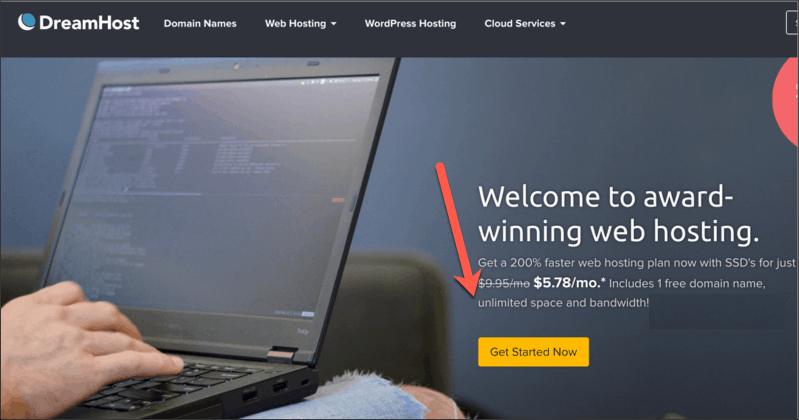 Click on Get Started Now.
On the next page, start by creating your account.
Select the free domain you want to use. You can also use any of your existing domains & claim the free domain later. This is completely your choice. Just to let you know, you can also buy other domain extensions from DreamHost.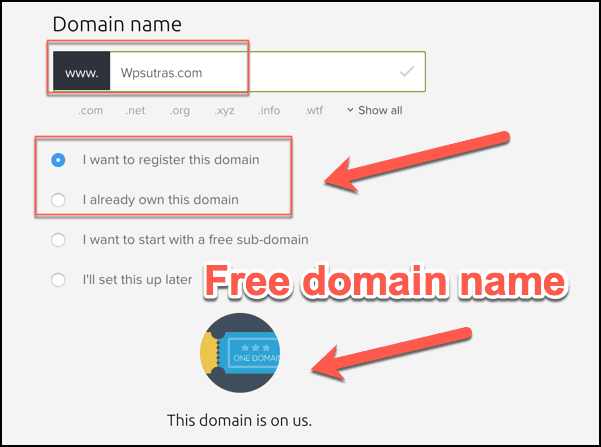 Click on Next & this is where you will see the 40% off for yearly & triennially package. You can go for the one year package, and next year you can move your website to another hosting company & save your hard earned money.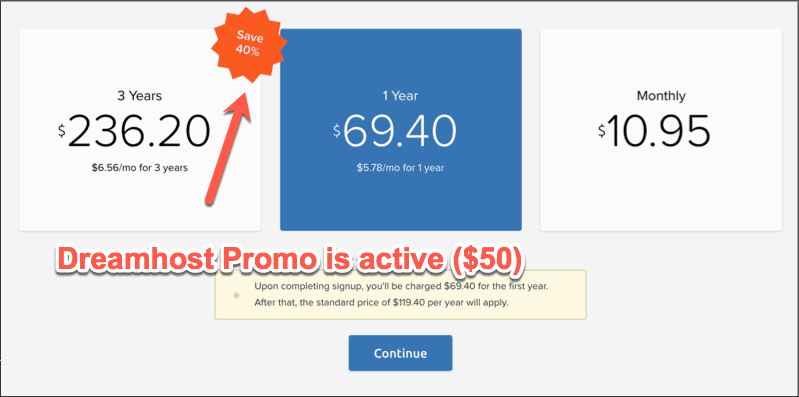 On the final page, you have the option to select an auto-installation of a WordPress blog.
If you are buying hosting for the purposes of creating a WordPress blog (which I assume you are), select the option that says: "Yes! Set up WordPress for free on my new hosting!"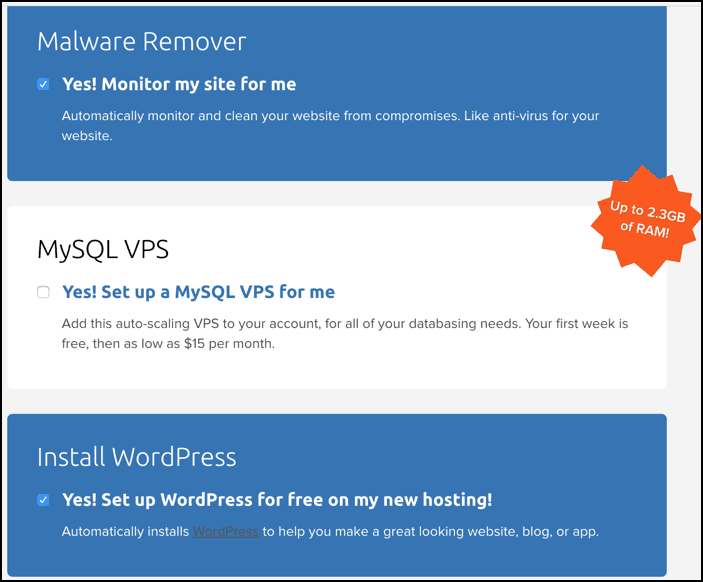 DreamHost will also offer MySQL VPS.
I recommend you don't select this option until you need it. Otherwise, this will add an extra $15/month onto your bill. You can always add this addon later when you start getting a lot of traffic.
Cool! Isn't it??
Well, you can thank me later once your site is up & running. For now, go ahead & enjoy this special promo from DreamHost & WPSutra.
Go to the DreamHost site (this is the same special promotional link).
Don't forget to share this coupon with your friends as it will help them as well to save their hard earned money!
Subscribe for more videos